'Pretty Little Liars' Spoilers: Which of the Hastings Will Be Around for Season 5? [PHOTO]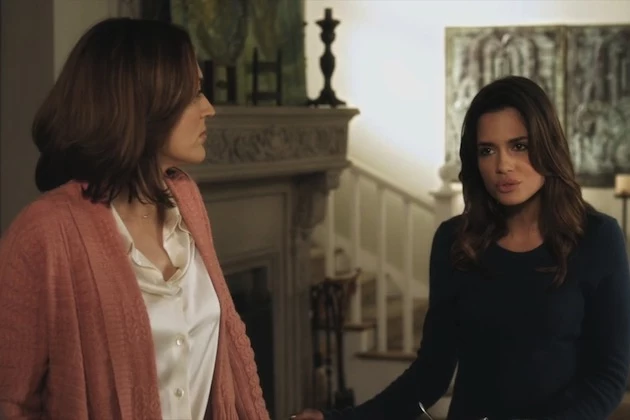 One of our favorite fictional families on 'Pretty Little Liars' is the dysfunctional and mysterious Hastings clan.
Which of the family members will feature in Season 5? Besides Spencer of course.
According to Veronica Hastings herself (played by Lesley Fera), she will be on hand for the show's fifth season.
As she revealed, she recently filmed a late night episode and since the cast is currently filming episode 5×02 titled 'Whirly Girl,' we can assume she will be back fairly quickly. Does it have anything to do with the return of Spoby?
Late night at #PLL. Coffee: check, hair: check, makeup: check, iPad: check. All good. Ready for hours of bliss! pic.twitter.com/p9nl9iUODz

— Lesley Fera (@LesleyFera) April 11, 2014
Director Norman Buckley (who took care of the premiere 'EscApe from New York') responded to her missive by promising to see her for the monumental 100th episode.
@LesleyFera I'm shooting now too but about to wrap. See you on 505!

— Norman Buckley (@norbuck) April 11, 2014
An episode in which a mystery is finally resolved and Caleb makes his triumphant return to Rosewood.
Of course, Veronica won't be the only Hastings on hand. Executive producer Marlene King says they will be taking advantage of Spencer's sister Melissa Hastings as well!
Remember that secret she whispered to her father at the end of Season 4? Yeah, the next 12 episodes will deal with that.
The suspense is killing us!
'PLL' Season 5 premieres on June 10 at 8PM ET on ABC Family.

Source:
'Pretty Little Liars' Spoilers: Which of the Hastings Will Be Around for Season 5? [PHOTO]