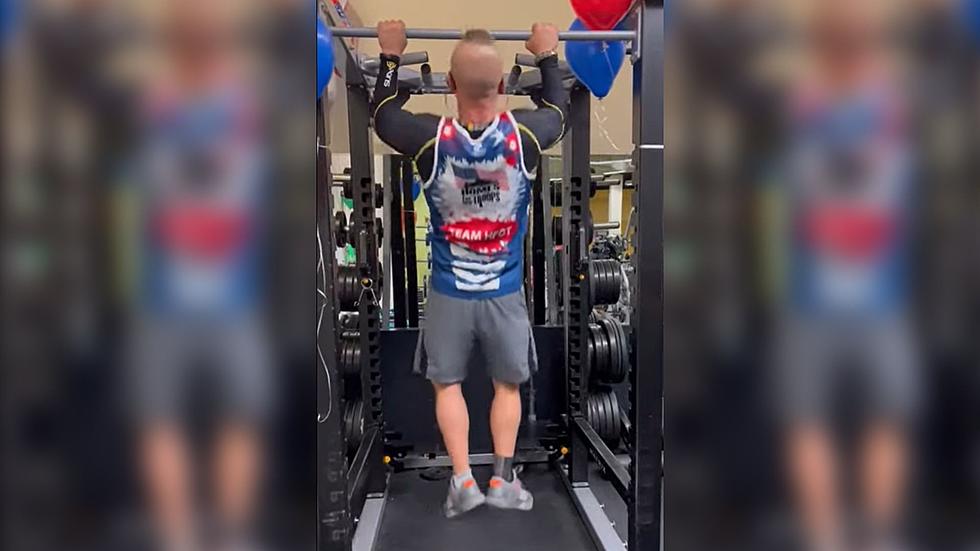 Veteran Doing 11 Hours and 11 Minutes of Pull-Ups For Veterans Day
John Brunelli
John Brunelli, of Attleboro Massachusetts is commemorating Veteran's Day differently than many of us are.
The 53-year-old Navy Veteran is hanging out at the gym for the entire day, doing 11 hours and 11 minutes of pull-ups in honor of all of those who have served our country.
Brunelli is raising money for Homes for Our Troops, a local organization that builds homes specially designed for veterans who were wounded.
"I think a lot of people forget about the families too and what they have to go through, of that mental trauma they have to go through," Brunelli told WPRI. "I think it's a great organization and I'm privileged to be able to do this for them."
We talked with John this morning, who told us he started his pull-ups just after midnight. He's in the homestretch of his challenge, and has already surpassed his goal of $1,111 with a current amount of $2,800.
His hands, after over 10 hours, look terrible. 
If you'd like to donate to John's fundraiser, you can do so by clicking the button below.
LOOK: The most famous actress born the same year as you
Many of the actresses in this story not only made a name for themselves through their collection of iconic performances, but also through the selfless, philanthropic nature with which many of them approached their stardom. In an age of flipping the script on societal norms, many of these actresses are using their voices and platforms to be advocates for those who are otherwise unheard.