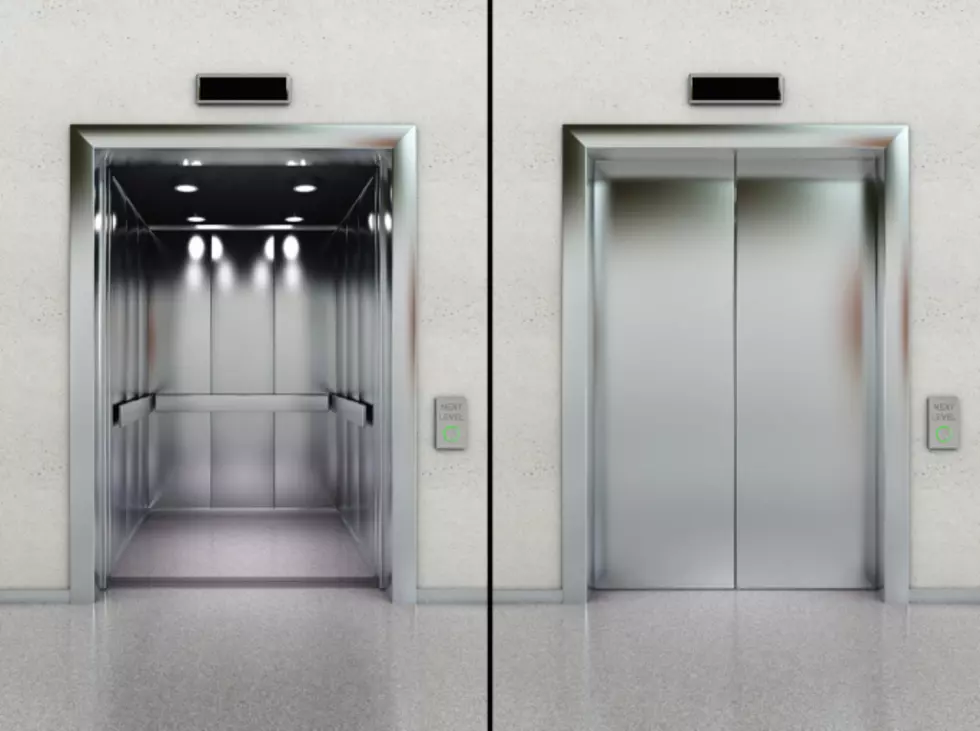 3 Weirdest Elevators In The World
Carsten Reisinger
I don't know about you, but I'm not a HUGE fan of elevators. After riding the Tower of Terror ONCE at Disney World I thought, "Yeah...I hate this."
There are a few absolutely gorgeous elevators out there in the world. I know what you might be thinking...Elevators? Gorgeous? Are you serious or did you fall out of an elevator and hurt your head?
No, I didn't fall out of an elevator...Johnny did get stuck in one though! You can check out today's Marks In A Minute highlight on our Instagram.
If you want to hear how Johnny's nightmare ended you can listen to the Marks In The Morning podcast on our website or the app.
I wonder if Johnny would have been even more terrified if he got stuck on one of these five elevators? What do you think?
1. Hammetschwand Lift in Switzerland
This elevator sits at the VERY top of what looks like an actual castle. The Hammetschwand is about 160 meters high which is 159 more than what I'm comfortable riding. It's actually the highest outdoor elevator in all of Europe.
2. Bailong Elevator in China
The Bailong Elevator LOOKS TERRIFYINGLY beautiful. It is above the Zhanjiajie Forest National Park, and is the tallest outdoor elevator in the entire world. It also was the inspiration for Pandora in the movie Avatar. Check it out for yourself and compare the two!
I don't know why, but this elevator terrifies me the most. Instead of an elevator you are put into a glass ball that goes up the largest hemispherical building in the world, the Ericsson Globe. This dangerous human hamster ball is 130 meters above sea level, but you do get a great view of Stockholm. You can see it through your fingers when you cover your eyes.