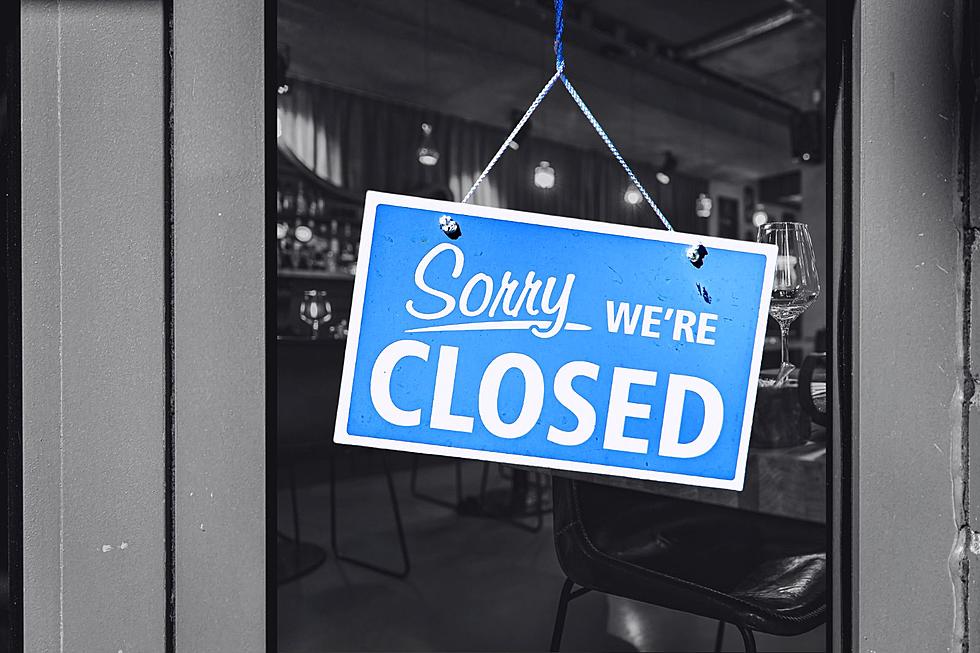 9 Cedar Rapids Restaurants We Wish Would've Never Left
Canva
Cedar Rapids has long been home to an amazing selection of restaurants of all different types. Unfortunately, as time goes by, we lose many of our favorites for a variety of reasons. Here are nine we miss the most.
Alfalfa's Deli
Remembered for their delicious sandwiches and dill dip, Alfalfa's Deli was reportedly owned by the parents of famous actor and hobbit Elijah Wood. Once with locations in Lindale Mall and downtown Cedar Rapids, Alfalfa's Deli is long gone. However, it'll always live in infamy among Cedar Rapids natives.
Bishop's
A longtime tradition for many Cedar Rapids families, Bishop's Buffet introduced a generation to the joy a buffet's selection can offer. It first left Lindale Mall (2003), but that just meant a longer drive, for some, to the west side. In 2009, the doors closed at Westdale Mall, and as this poster said, an "icon" was gone.
Boston Fish
This community favorite was originally going to close in 2019 after 77 years. Then new owners came in. While the rebranded 'Boston's' remained open for several years, they cited unforeseen maintenance and closed in May of 2022- they've never reopened.
Cork 'n Fork
Another casualty on Mt. Vernon Road, it too was a mainstay for decades. The great food was served out of its relatively small location for 30 years. The economy took the blame for the closing of this favorite spot of lunch goers almost nine years ago.
Ellis A&W
Located not far from the Ellis Boat Harbor, its history was rich and the stories were many. Then the flood of 2008 came. The community rallied hard to try and save her, but the 50+ year history and memories were demolished in 2013, some five years after she sat underwater up to her rooftop.
Pei's Mandarin
Specializing in Asian cuisine and beloved for its friendly atmosphere and staff - Pei's Mandarin closed in June 2021, after 34 years of operation.
But don't worry, the legacy of Pei's lives on! Former manager David Pei opened SuYu Pei to carry on his family's tradition of serving the Cedar Rapids community.
Ryan's Buffet & Steakhouse
A mainstay on Collins Road, Ryan's closed unexpectedly in 2017 and left little more than a note on the door announcing their departure.
Once a Sunday Brunch staple, reviews on Google may have been an indication of what was to come. They showed a decline in quality both in service and food over the years, which could be a possible explanation for their closure.
The Spring House Restaurant
One of the longest-tenured restaurants in Cedar Rapids, it was working on year number 45 satisfying the palates of Eastern Iowans when the decision was made to close it in 2013.
The Springhouse's full menu from eggs and pancakes to fried chicken was not just a favorite, but a tradition.
You can remember its look and menu on a historic Cedar Rapids Facebook page.
Vernon Inn
A personal favorite of mine (their Greek salad was AMAZING), it was a popular spot for more than three-and-a-half decades before closing its doors in May of 2012. There was a lot to like, including the roast lamb and the restaurant's very unique atmosphere. It's hard to believe it's already been more than a decade since they closed the doors.
Do you have a favorite Cedar Rapids restaurant you miss? Add it to the comments below and reminisce with us.
[via The Gazette, KWWL, and The Gazette]
The Highest-Rated Cedar Rapids Restaurants on Yelp
Using ratings on
Yelp
(which are determined by the number of stars and the number of reviews for each restaurant), I put together a list of 15 of the highest rated restaurants within the city of Cedar Rapids. Here are 15 places that Iowans seem to love the most:
15 Iowa Restaurants on the Water That You Can Visit This Summer
We may not have as many bodies of water as Minnesota or Michigan, but that doesn't mean we can't enjoy the ones we have! If you're looking to have some food or drinks out on a patio by the water this summer, there are quite a few places here in Iowa that you can check out. Here are 15 of them!