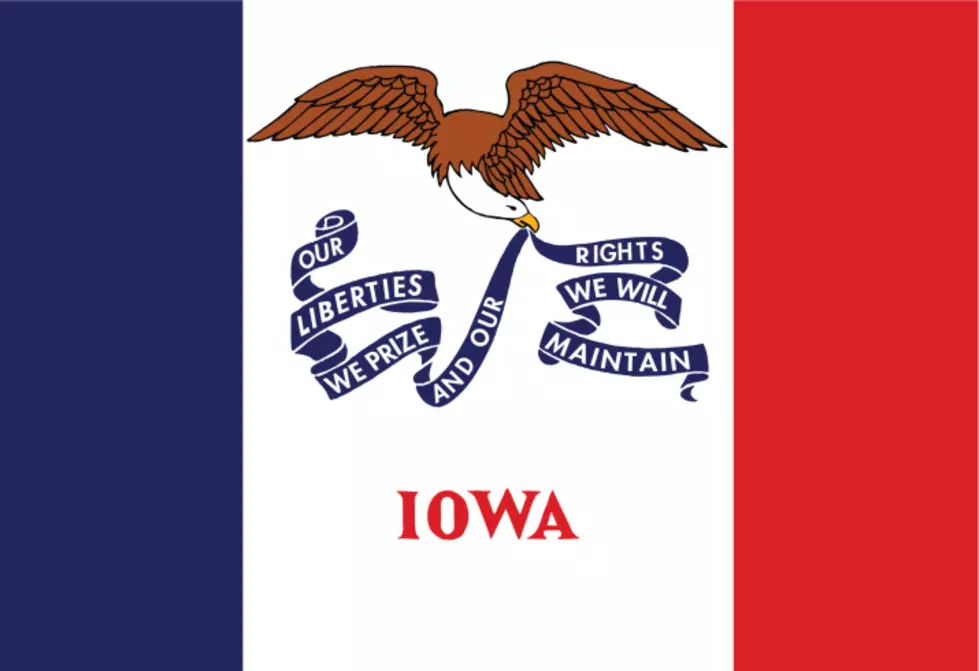 9 Famous People I Had No Clue Were From Iowa
Getty Stock / ThinkStock
Iowa doesn't have the glitz and glimmer of Hollywood, but there have apparently been a large number of Hollywood and sport's finest who have come up from our very own state. From Superman himself (times 2!) to major players in the late night television world- Iowa is the original home of so many well-known celebrities. And who knows? We might have quite a few more stars coming out of the Hawkeye State soon.
It's a bird, it's a plane...no! It's a native Iowan. George Reeves played Superman in the classic show in the 1950s. 'The Adventures of Superman' was one of the original incarnations of this iconic superhero.
This Krypton native is actually from Woolstock, Iowa. After his parents divorce he moved to Pasadena, California.
I'm sorry, but you look a little familiar...
Iowa doesn't have just ONE Superman! We have TWO! Routh who played Clark Kent in the 2006 movie 'Superman Returns' is originally from Des Moines! He even attended the University of Iowa where he starred in quite a few college theater productions.
Hereeeeeeee's Johnny Marks!
No, that's not right...Johnny Carson was the host of The Tonight Show with Johnny Carson for thirty years on NBC. The King of Late Night ruled the late night scene for decades, and brought on iconic guests like Betty White, Joan Rivers, and even Ellen DeGeneres.
Carson was born in Corning, Iowa. However, he did move to Nebraska where he spent the majority of his childhood, but we still call dibs on this legend!
You'll probably recognize Danai from 'The Walking Dead' where she played the role of Michonne, or you might have seen her in a few Marvel movies as Okoye.
Gurira is originally from Grinnell, Iowa and her father was even a professor at Grinnell College.
Kurt Warner is a talented quarter back, even making it in to the Hall of Fame. He played for three major NFL teams including; The St. Louis Rams, The New York Giants, and the Arizona Cardinals.
Warner is a native Iowan and actually originally hails from Burlington, IA.
Olympians...they're just like us...or at least they grew up in a similar place to where we did.
Jones is an American Olympian who has competed in both the summer and winter games where she competed in hurdling and bobsledding respectively. This athlete originally is from Des Moines, Iowa.
One Iowan to rule them all!
Elijah Wood starred in the record-breaking franchise 'The Lord of The Rings' as Frodo Baggins. He was in the original three movies and even appeared in 'The Hobbit' to reprise his role.
I honestly thought Wood was from Europe...maybe I just confused him and Daniel Radcliff. This star actually is from Cedar Rapids, Iowa.
If you don't know who John Wayne is...I don't know what to tell you. You just THINK of classic Hollywood movies and you'll think of him. Wayne starred in the classic movie 'True Grit' back in 1969.
Wayne was born right here in Iowa in the city of Winterset.
That's what I thought when I found out Ashton Kutcher is from Iowa. He starred in almost every movie in the 2000s, and starred in 'That 70s Show' where he met his future wife and baby mama Mila Kunis.
Kutcher is also from Cedar Rapids...there must be something in the water there.
Enter your number to get our free mobile app