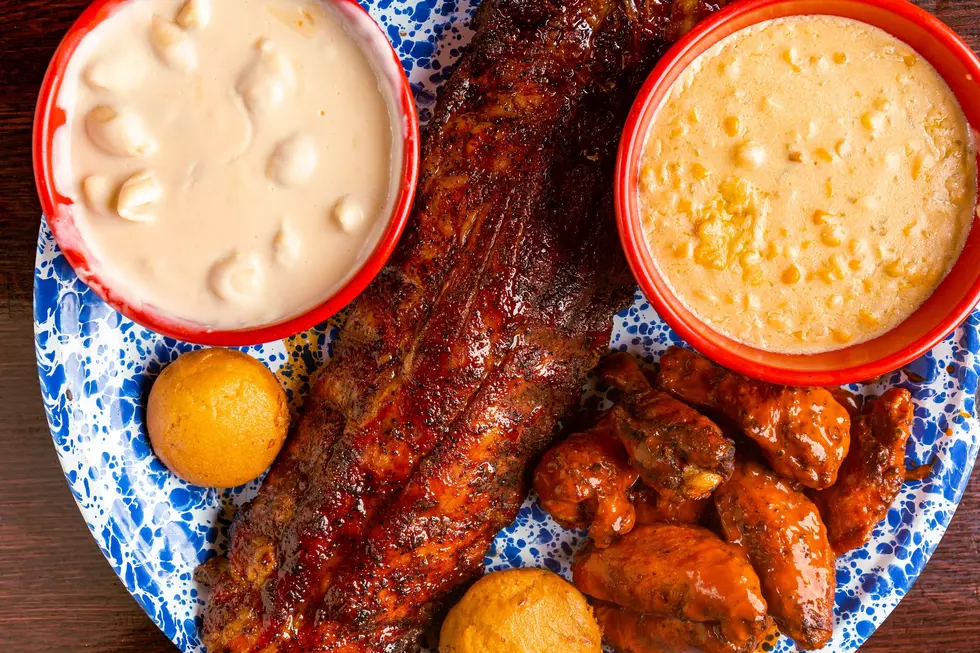 A Popular Iowa BBQ Restaurant is Coming to the Corridor
Jethro's BBQ, Facebook
Get ready for some delicious BBQ, Eastern Iowa!
A few weeks ago, a listener messaged us on Facebook to tell us about a new restaurant opening in Coralville. Thanks to a job listing on the website Glassdoor, we discovered that the "World Famous Jethro's BBQ is opening in Coralville this spring!"
Jethro's BBQ got its start over a decade ago in the Drake neighborhood in Des Moines. According to the Des Moines Register, the first location "opened on April 20, 2008, ahead of the 99th Drake Relays." Since then, Jethro's has grown to be a big name in Iowa BBQ. The Cedar Rapids Gazette reports that this will be the 8th location in the state, but the first in Eastern Iowa. It's set to go into the building that was most recently home to Old Chicago at 75 Second Street in Coralville.
One of the reasons Jethro's BBQ is so well known is because of something called the Adam Emmenecker Challenge. The Register reports that challengers must eat a "4-pound sandwich consisting of a cheddar cheeseburger, bacon, brisket, fried cheese, buffalo chicken tenders and a pork tenderloin smothered in white cheddar cheese sauce and topped off with a spicy pickle and a pound of waffle fries" in only 15 minutes! If you think that sounds difficult, you're correct. Adam Richman attempted the challenge during season three of the Food Network's Man v. Food in 2010 and failed! The current record is held by competitive eater Molly Schuyler.
As of right now, all we know is that the Coralville Jethro's will open sometime in mid-April! In the meantime, you can check out one of their other locations in Central Iowa. Click HERE for more information.
15 Least Healthy Counties In Iowa In 2022
Courtlin's Favorite Mac & Cheese in the Corridor
When it comes to mac & cheese, I eat a LOT of it! Here are some of my favorite places to order mac & cheese in the Corridor!