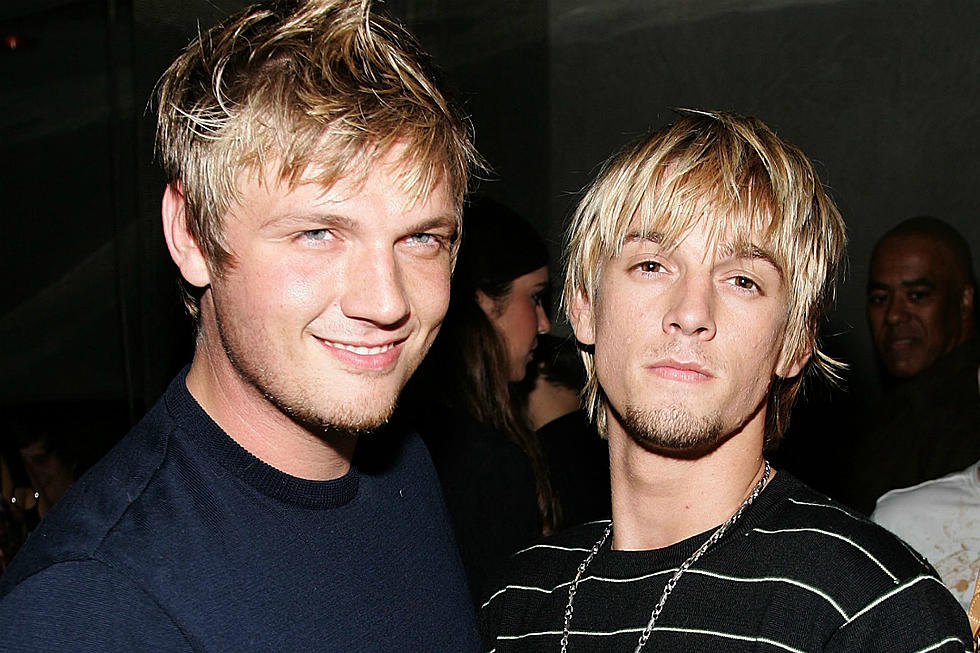 Aaron Carter Accuses Brother Nick Carter of Sexually Assaulting 91-Year-Old Woman
Frazer Harrison, Getty Images
The 31-year-old singer called out his brother in a lengthy message posted to Instagram this weekend, in which he made some disturbing allegations against the Backstreet Boys member. He alleges Nick sexually assaulted an elderly woman in his pick up truck years ago while their mother was taking care of her.
"Hey @fbi my brother raped Mildred and told me in confidence in his pick up truck she was 91 years old and my brother told me he covered her mouth so no one could hear her scream," Aaron wrote.
He went on to say he'd gladly do a polygraph test to prove he's telling the truth.
"Put me on a polygraph machine please @fbi my mother knows she was taking care of two elderly women who were on hospice Mildred and opal who my mother was keeping alive. @fbi what are you gonna do about that!? NOTHING!?," he continued. "I'm REPORTING A RAPE FROM NICK ON SN ELDERLY WOMEN WHO WAS DYING AND WAS 91 that he raped. Strap nick up to a polygraph machine and a really good one please."
Aaron's recent behavior, accusations and social media meltdowns definitely have fans worried, so in another lengthy message, the "I Want Candy" hitmaker addressed their concerns.
"I'm well aware many of you have shown concern for me over the past few weeks. Having people who genuinely care for you is something that should never be taken for granted," he wrote. "For as long as I can remember, I've chased unconditional love and hoped for true stability in my family. I've spent most of my adult life seeking validation from these same people. I started to get a chip on my shoulder when I kept coming up short on something that doesn't cost a thing. LOVE. All I want is Love. What has transpired recently does not represent my true wants or needs."
Read Aaron's full statement, below:
Aaron's latest accusations come days after he accused his sister Leslie — who died of an overdose in 2012 — of raping him as a child, adding that Nick "abused him his whole life."
Dysfunctional Celebrity Families