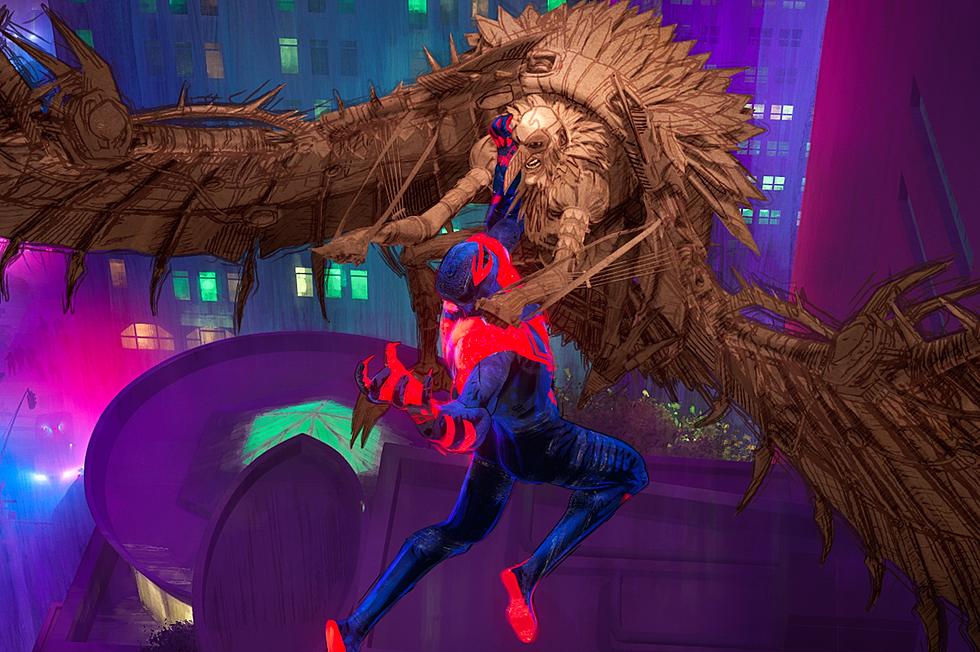 'Spider-Verse' Spoiler Review: Why It's Better Than the MCU
Sony Pictures Animation
Multiverses are everywhere these days. Spider-Man: No Way Home, Doctor Strange in the Multiverse of Madness, The Flash, and the new Spider-Man: Across the Spider-Verse all feature multiple versions of the title characters, doing battle with forces that threaten not only their world, but all of existence across multiple dimensions. Some of these multiverses are more interesting and well-thought out than others — and lately we've been hearing some complaints from Marvel fans that they're finding the MCU's multiverse a little lacking.
In our latest video, ScreenCrush's Ryan Arey, Matt Singer, and Colton Ogburn look at Across the Spider-Verse in full spoiler detail. We discuss what worked and what didn't work, break down the cliffhanger ending, and explore how the film compares to the first Into the Spider-Verse. And we also look at why audiences are reacting so positively to its version of the multiverse, and what Marvel can learn from this film and put to use in its own cinematic universe. Watch the video below:
READ MORE: We Ate the Red Spider-Verse Whopper And Lived to Tell the Tale
If you liked that spoiler review of Spider-Man: Across the Spider-Verse, check out more of our videos below, including our full recap of Spider-Man: Into the Spider-Verse, our Easter Egg breakdown of the Across the Spider-Verse trailer, and another Across the Spider-Verse Easter egg trailer breakdown. Plus, there's tons more videos over at ScreenCrush's YouTube channel. Be sure to subscribe to catch all our future episodes. Spider-Man: Across the Spider-Verse is now playing in theaters everywhere.
Every Spider-Man Movie, Ranked From Worst to Best
With great power comes great Spider-Man movies. (Sometimes.)