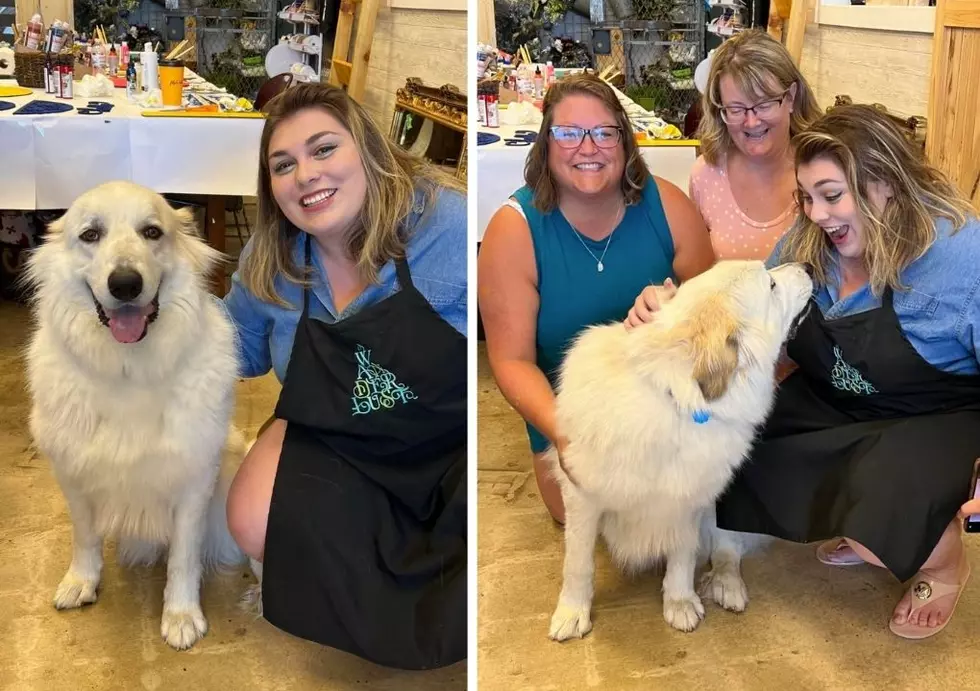 Adorable Eastern Iowa Dog Celebrates Major Milestone
Kerri Mac
Eastern Iowa is home to the furriest tripod you'll ever meet!
If you've ever spent time in Evansdale then you probably have heard of Shiloh.
Over the past few years, this massive dog has become a local celebrity. I ran into him for the first time when I dropped into Wanderlust Studio Market over the weekend. The shop owner is Shiloh's mama.
Shiloh is a Great Pyrenees who weaseled his way into the hearts of everyone in the Cedar Valley. Two years ago, he gained a lot of attention when locals spotted him on the run for several weeks. He was injured, malnourished, and had "cherry eyes."
It took Shiloh being hit by a car for Animal Control Services to catch him.
Not too long after he came into the care of the Cedar Bend Humane Society, the officials discovered something scary about Shiloh. He received a full-body x-ray at
BluePearl Pet Hospital
in Des Moines, and they discovered that a bullet from a rifle was lodged near Shiloh's spine.
 They also discovered that the large dog was anemic.
During his treatments they discovered that part of Shiloh's bone in one of his legs "died." Doctors were initially going to do a "bone graft to bridge the good bone to good bone" but they discovered that his condition was worse than they anticipated.
The only option they had was to amputate the leg in October of 2020.
Now, almost two years later Shiloh seems to be a thriving, happy dog! You can keep up with him by following Shiloh's Second Chance on Facebook!
Bridegerton-Esque Cabin Mansion In Waterloo
You can live like you're living in your own English regency drama in this Waterloo Cabin Mansion. This is the diamond of the season in the real estate world.
Have You Seen All of these License Plates in Iowa?
Here are 25 different license plates you can see throughout Iowa.