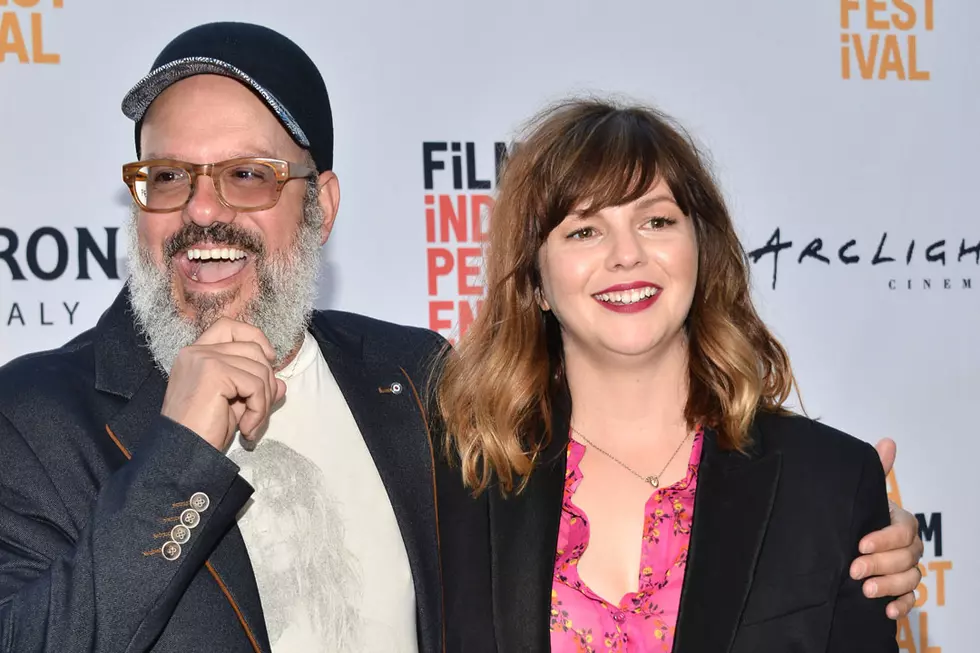 Hillary Clinton Reveals Real Name of Amber Tamblyn's Baby
Araya Diaz, WireImage
Update: Amber Tamblyn and David Cross's baby's name has been revealed — by way of a "congratulations" letter from Hillary Clinton, nbd.
Tamblyn's daughter is named Marlow Alice Cross. The actress and poet wrote in a caption for a photo of Clinton's letter, "The one day I decide to put mascara on Hillary Clinton sends us this letter for our daughter. Crying now."
"A letter from one spectacular woman who has lived so much to another who has only just begun," Tamblyn continued. "My heart is as full as this diaper I'm about to change. Thank you, Hillary, grandmother to us all."
https://www.instagram.com/amberrosetamblyn/
"David and I are proud to announce the birth of our daughter, Dauphinoise Petunia Brittany Scheherazade Von Funkinstein Mustard Witch RBG Cross Tamblyn-Bey jr.," the Girlfriend's Day actress jokingly captioned her Instagram video of her infant's tiny foot in motion, adding, "#TheFutureIsFemale." Is it weird to be jealous of a baby for having such awesome parents?
Tamblyn first revealed her pregnancy back in October 2016, and her Sisterhood of the Traveling Pants costar and good friend Blake Lively shared a photo of the two, with Lively rubbing Tamblyn's pregnant belly. She also wrote an essay about women's collective experience (and how it informed some people's views of then-presidential candidate Hillary Clinton) for Glamour, titled "The Frame That Holds the Big Picture: How Mothers and Daughters Can Change the Way We Talk About Being Women":
This is not a think piece asking you to reconsider Hillary Clinton's voting record. I am asking you to reconsider the world in which Hillary Clinton has had to vote. I am not asking you to rethink a woman. I am asking you to rethink women, period. Go deep. See the frame that holds the big picture. Men have countless examples of leaders in public office, while women have had almost none. Whether you are an actress, a teacher, a candidate for student council or a candidate for President of the United States, if you are a woman you have navigated your life solely in a world built by and for men.
Tamblyn and Cross married in 2012; congratulations to the happy couple.
20 Movie and TV Cast Reunions That Make Us Super Nostalgic