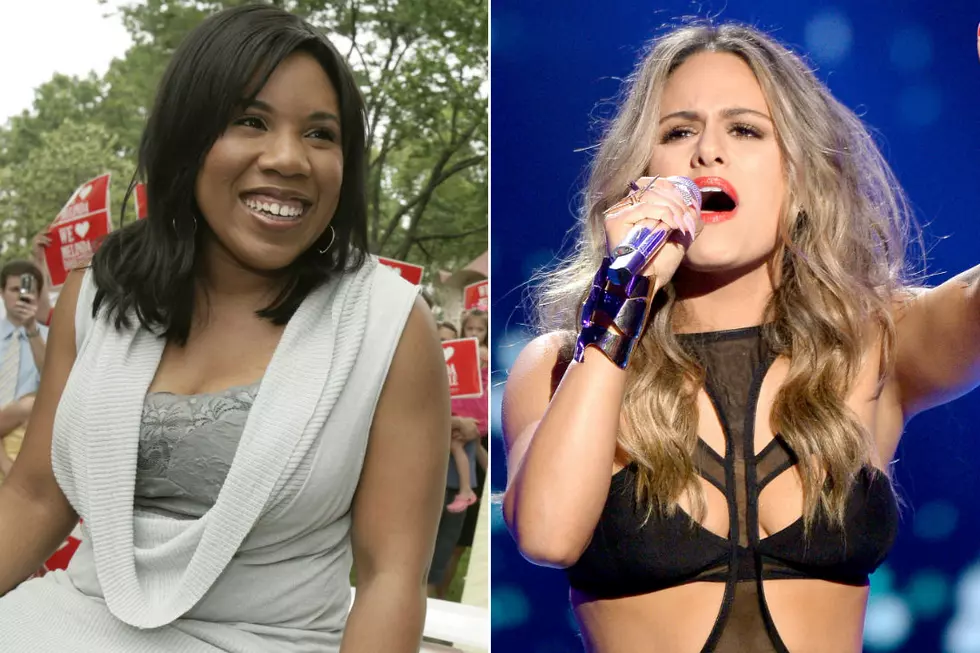 9 'American Idol' Contestants Who Definitely Should Have Won
Craig Blankenhorn/Kevork Djansezian, Getty Images
What she didn't earn, though? The distinction of uncontested victor — after her crowning, many Idol fans cried out in fury that the big-voiced Gabby Barrett had been cheated, and more tweeted total incredulity that after some huge performances in the competition's final week, Barrett had only managed a third-place finish.
But Barrett's loss wasn't the first that seemed inconceivable.
Since 2002, Idol has produced a handful of winners that — universally speaking — totally deserved the crown: You'd be hard-pressed to find anyone who'd argue against Kelly Clarkson's, Carrie Underwood's or Candice Glover's respective triumphs.
Then, there are first-place finishers that audiences more readily agree simply *don't* belong in the Idol Hall of Fame: Who the hell voted for Taylor Hicks in Season 5, and how is it possible that Trent Harmon took home the prize at the end of Season 15?
And for every performer who probably didn't deserve his or her win, there's at least one fellow finalist who most certainly did. Between the likes of Season 6's consummate powerhouse Melinda Dollittle and Season 10 gem Pia Toscano, there are more than a few contestants who've been simply screwed over by the public's voting. Check out nine American Idol contestants who definitely should have won in the gallery below, and if there's someone else you think also deserved the distinction somewhere across the last 16 years, share the name in the comments.
9 'American Idol' Contestants Who Should Have Won