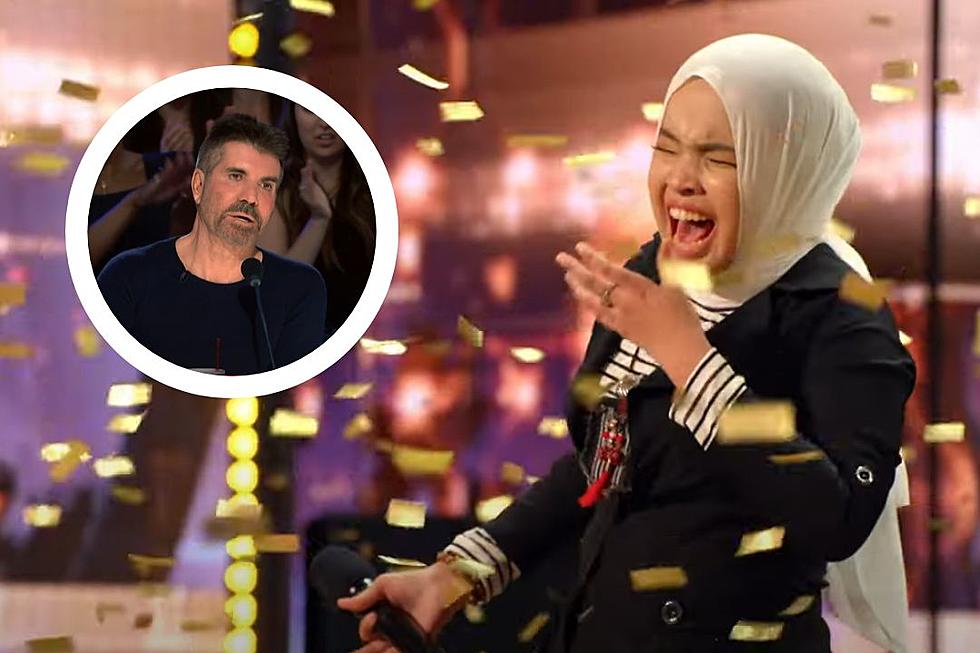 'America's Got Talent:' Simon Cowell Awards Golden Buzzer to Blind Singer Putri Ariani [Watch]
YouTube
America's Got Talent returned to NBC on Tuesday night (June 6), and the second Golden Buzzer of the season has already been awarded!
Golden Buzzer slaps are dealt out by one of the judges who is particularly impressed by a contestant. Judge Simon Cowell hit his Golden Buzzer for Putri Ariani, a singer and songwriter from Indonesia who is also blind. With the push of the button, Ariani was automatically advanced to the live shows later on this summer.
Ariani impressed everyone in the auditorium with her strong vocals, piano playing and life story, but it was Cowell who really seemed to take a shine to the young singer. After performing one song, Cowell decided that he needed to hear more. He jumped up on the stage, and after calling her voice beautiful, he requested that Ariani try out another song.
For her second time behind the mic, she chose to sing "Sorry Seems to be the Hardest Word" by Elton John. Cowell seemed just as impressed with her second song as he was with the first.
During the feedback portion of her time on stage, Ariani let the judges know that she actually sang an original song first. Cowell, the rest of the judges and the studio audience all looked equally shocked and impressed by the admission. The judges were bemused why she hadn't revealed that sooner, acknowledging that being able to write her own songs just adds to the teenager's star power. Cowell let Ariani know that she has a certain "glow" about her, and with that, hit the button.
After hitting the Golden Buzzer, golden confetti rains down in the auditorium. In a touching moment, Cowell headed up on stage and knelt down to collect some confetti for Ariani. While placing it in her hand, he explained that he was handing her the "gold," helping her to experience the celebration that was happening in her honor.
Earlier in the night, a wide variety of contestants took the stage, including head balancers and a dance group all the way from Japan. America's Got Talent airs on Tuesday nights at 8PM ET on NBC.
Country Singers You Forgot Got Their Start on Reality TV: