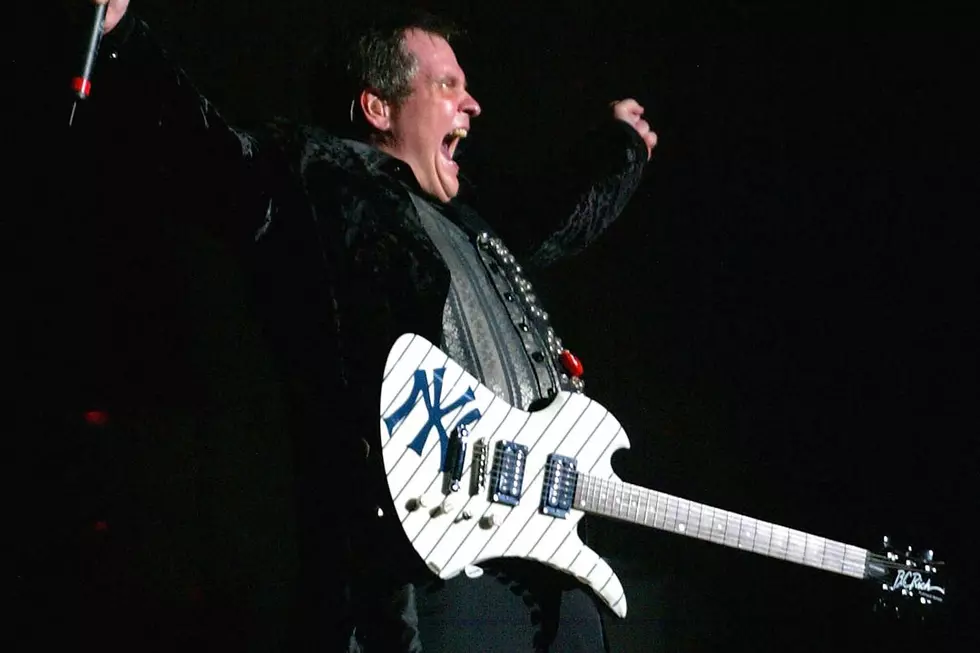 Still Doing Anything For Love, But Not That, 25 Years Later
Getty Images
Yes, most of us, when asked what musicians and albums have impacted our lives, would include The Beatles, The Rolling Stones, Bruce Springsteen, maybe Madonna or Michael Jackson.
My list would include most of them as well as a lot of Bon Jovi, Hall & Oates, Bryan Adams, Huey Lewis & The News and Chicago. But even a lot of their biggest music was released when I was really young.
If you want an album that hit me immediately upon impact, it's the one that turns 25 years old, today, September 14. On this date back in 1993, my mind was blown and I've never looked back thanks to Meat Loaf's "Bat Out Of Hell II: Back Into Hell".
Its first single was epically long and powerful, clocking in at 12 minutes on the album--which had to be cut to various lengths for radio and lose most of its momentum. You can't even find that full-length video online, so you'll have to settle for the audio clip below.
A sequel to 1977's (the year I was born, ironically) influential "Bat Out Of Hell", with some less successful efforts in between, Meat Loaf (Marvin Aday) and Jim Steinman brought my high school years in with a bang, and I will be forever grateful to them.
No one ever really figured out the "that" which he wouldn't do, but it's probably better left to our own interpretations.
Please join me in saying Happy Anniversary to this masterpiece--in my mind, at least.