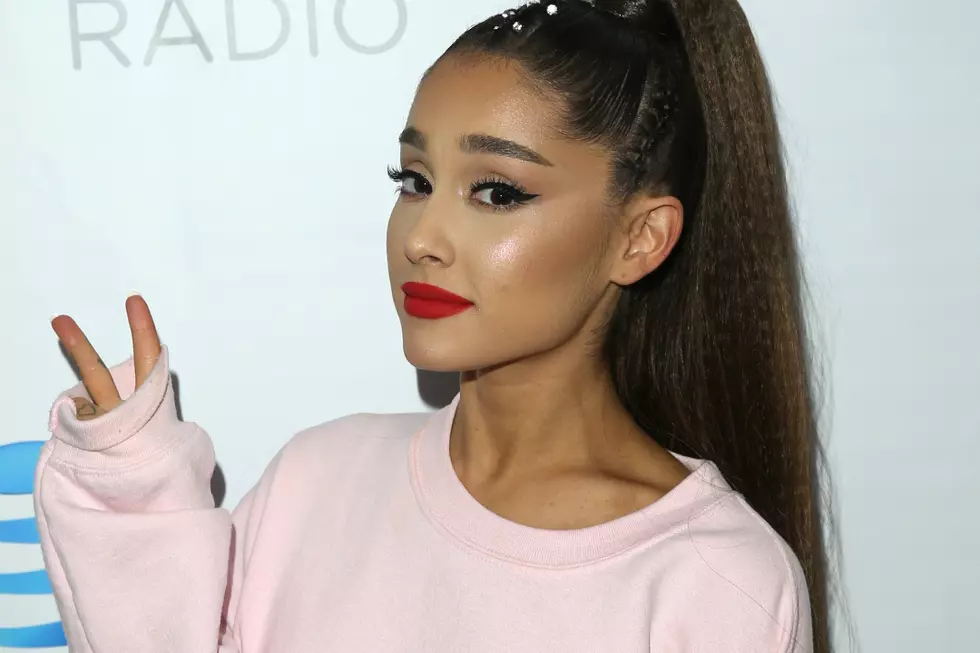 Ariana Grande Reacts to Meme Making Fun of Her Oversized Sweaters
Jesse Grant, Getty Images
Ariana Grande responded to a hilarious Tik Tok meme making fun of her oversized sweaters.
As most fans know, the "thank u, next" singer is known for often wearing oversizes clothes with exceptionally long sleeves and has even become famous for serving up some cute looks, such as pairing the sweaters with knee-high boots. However, now her fans are roasting her for it in the most hilarious way. They're posting videos pretending to be her by doing things, like serving Thanksgiving dinner, with their sleeves pulled over their hands.
So when one Instagram account posted a meme poking fun at "How @arianagrande washes her hands," Grande couldn't help but react. In the video, someone can be seen washing their hands with water and soap without rolling up their sleeves as the pop star's song "7 rings" plays in the background.
"Man, if ya'll don't leave me alone," she initially wrote alongside a crying emoji before following that up with a second comment: "this made me so anxious."
Ariana Grande's Hottest Red Carpet Looks