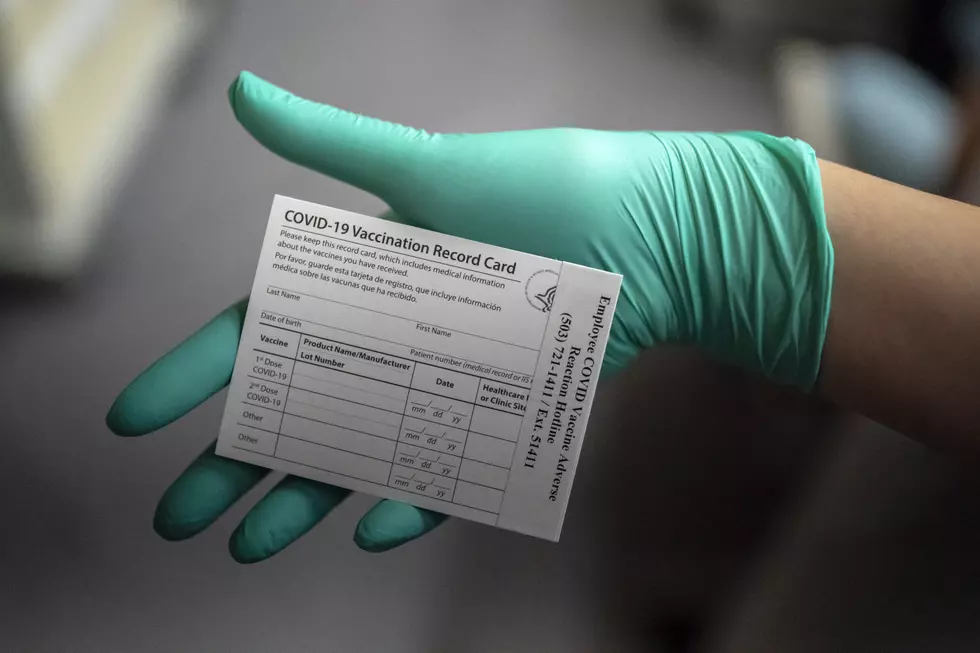 BBB Warns Against Sharing Vaccine Card on Social Media
Getty Images
After being stuck inside for almost a full year, it's more than exciting to get the vaccine that looks to be a step towards normalcy.
Especially with the difficulty to find an open appointment to get the shot, it's news you want to share with your friends. The Better Business Bureau just wants you to think before you post to social media.
Fake cards have already been sold in the UK, which the BBB says it's only a matter of time before the scam makes it to the US.
Instead of sharing your card on Facebook, the BBB has a better idea:
Take a photo of your vaccine sticker or use a profile frame that says you got vaccinated. That way you're not sharing personal details.
Set privacy settings that only share your personal updates with friends and family.
In general, be wary of social media trends and questionnaires. "Some of these 'favorite things' [such as songs, TV shows or even cars you previously owned] are commonly used passwords or security questions," the BBB said.
Read more at BBB
Enter your number to get our free mobile app
Top 20 TV Shows of 2020