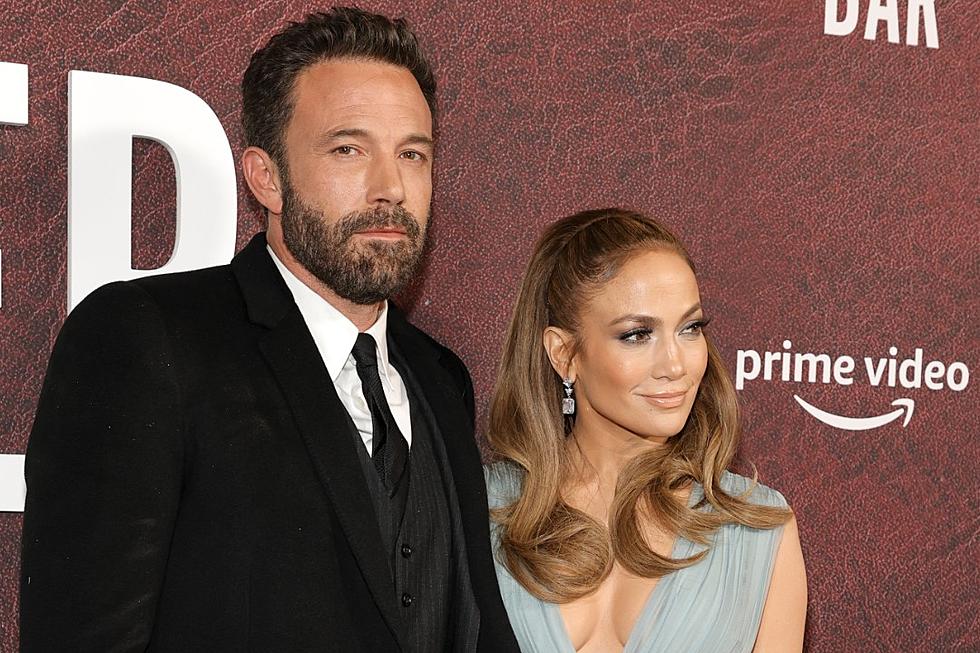 Ben Affleck Is 'Disturbed' by Jennifer Lopez's Obsession With 'Yellowstone'
Amy Sussman, Getty Images
Like many people, Jennifer Lopez really loves watching Yellowstone — particularly, she's a fan of Rip Wheeler and Beth Dutton's relationship.
In fact, her obsession with the show has become so strong, it has struck a nerve with her husband, Ben Affleck.
"Jen showed me a clip off of Instagram of a monologue [Reilly] has in the car with the kid about the ways to become rich. And then [Jen] was like, 'I love this story of these two,'" the actor shares on the Bill Simmons Podcast.
It doesn't sound like the couple snuggle up on the couch to enjoy the show together, and Lopez's obsession has Affleck a little in his feels. After working with Hauser in the past, the Batman actor is concerned about why his wife is so into Rip's storyline.
"I was like, 'Wait a minute — with Cole Hauser? What do you love about it?'" Affleck says of the show, before joking, "I'm kind of disturbed by the fact that my wife really likes Yellowstone."
Affleck was on the podcast promoting his new movie AIR with his pal and co-star Matt Damon. Both actors worked with Hauser while filming Good Will Hunting in '90s.
"When we worked with him, he was 16, I'll never forget," Damon recounts. "We were driving back into Boston — leaving set for the first week, driving into Cambridge — and we're like, 'Leaving me and you out, who's the f---in' best actor here?' And both of us, at the same time, were like, 'Hauser.'"
"He was raw talent, just astonishing and just the sweetest soul," he adds.
"He is very convincing as that guy," Affleck admits. "I think America believes he is Rip."
Lopez will have to find something else to watch while the drama surrounding Yellowstone Season 5 settles. The show has been halted mid-season due to reported issues regarding its star Kevin Costner and his contract. As of now, the second installment won't arrive until the fall, but that's only if the crew can resume filming.
Hauser is optimistic they'll return to set in May.
"You know, we'll see what's next, but right now I'm focused on giving you guys 5B, you've been waiting for it a little while!" the actor shared recently when asked about the future of the Yellowstone, "But we're trying to go back to work in May, so hopefully that'll happen."
PICTURES: Meet the 'Yellowstone' Stars' Real-Life Spouses
The stars of Yellowstone are best known for their TV family, but of course, many of them also have a spouse waiting for them at home when they are done shooting on the hit Paramount show. Did you know one of the stars of Yellowstone is married to a former teen star? Another is married to a Brazilian model, while yet another Yellowstone star is married to one of the show's executives. The show's creator is married to a real-life cowgirl: