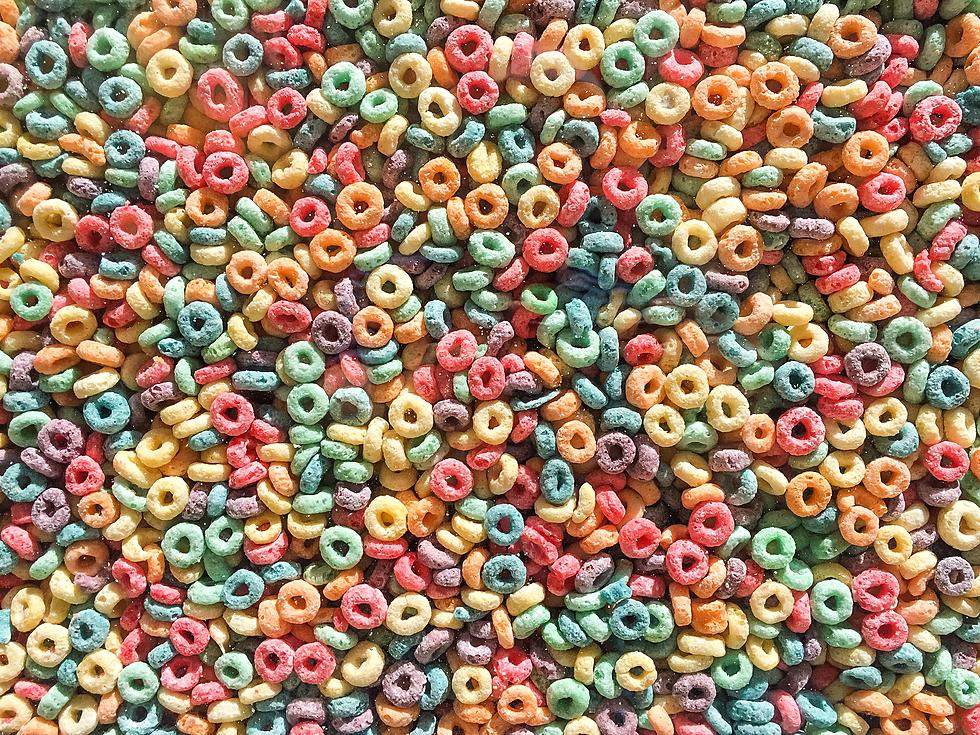 Brain & Courtlin Reveal Their 2021 Halloween Costumes [PHOTOS]
Etienne Girardet, Unsplash
Halloween weekend is finally here!
Anyone that knows me knows how much I LOVE Halloween. I put a lot of thought and effort into my costumes every year, especially here at work. I started getting Brain into my Halloween shenanigans back in 2016, and we have been doing "couples costumes" ever since! Our very first year we went as Mermaid Man & Barnacle Boy from "Spongebob," in 2017 we went as each other, in 2018 we were "Taco Belle," in 2019 our entire office went as the cast of "The Office," and in 2020 we were Brennan and Dale from the movie Step Brothers.
I spent over an hour looking through Halloween costumes online before deciding on our 2021 theme, but as soon as the idea popped into my head, I knew it would be PERFECT. I immediately texted Brain to tell him the good news, and I was happy to hear that he was onboard! The 2021 theme was set: Cereal Mascots.
I knew from the very beginning that I wanted to be Cap'n Crunch. Working just down the street from Quaker Oats, it just made sense. There actually is a pre-made Cap'n Crunch costume that I found online, but I didn't like the hat. It wasn't big enough! I got to work making my own out of foam, fabric, felt, fake fur, and lots and LOTS of hot glue. It didn't turn out perfect, but I'm still pretty proud of it.
The jacket was much easier to complete. I bought a zip-up from Amazon and used velcro and hot glue to attach all the felt pieces. For the finishing touches, I bought some fringe and made fancy shoulder pads. I think I spent around $100 on all the supplies. Here's a look at the final product (please ignore the messy rug):
I told Brain that he could choose whatever cereal mascot he wanted, so he went with the Froot Loops character Toucan Sam. After having some serious issues with the costume he initially ordered, he was able to find what he needed at Balloons, Etc. in Cedar Rapids at the last minute (thank God!).
Here are our finished 2021 Halloween costumes:
Some of the other on-air staff at Townsquare Media Cedar Rapids decided to get in on the cereal mascot fun this year, too! We will update you with those photos later on today. Happy Halloween!
Courtlin's Favorite Halloween Costumes
If there's one thing you should know about me, it's that I LOVE Halloween! Here are some of my favorite costumes that I've worn over the years!
Iowans Show Off Their Best Halloween Costumes EVER
We asked listeners to send in their favorite Halloween costumes, and they delivered! Here are some of our favorites!