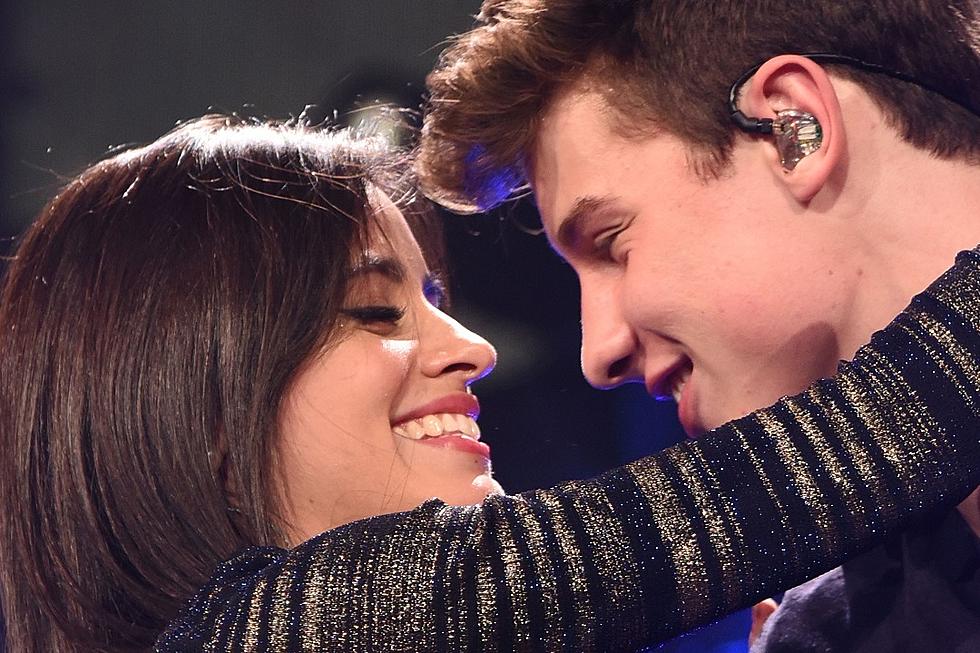 Camila Cabello and Shawn Mendes' 7 Most Over-the-Top Moments as a Couple
C Flanigan, Getty Images
Camila Cabello and Shawn Mendes are officially no more.
The former couple officially announced their breakup on Wednesday (Nov. 17) in a joint statement shared via their respective Instagram Stories.
"Hey guys, we've decided to end our romantic relationship but our love for one another as humans is stronger than ever," the brief statement read. "We started our relationship as best friends and will continue to be best friends. We so appreciate your support from the beginning and moving forward."
The pair first met while Cabello was in Fifth Harmony. The two pop stars collaborated for the first time in 2015 with "I Know What You Did Last Summer." In 2019, fans began speculating that Cabello and Mendes were an item after the two were frequently spotted out and about together. In September 2019, they finally confirmed their relationship and had seemed to be going strong ever since.
The final photos and footage they shared on Instagram as a couple were uploaded on Halloween.
Sure, Shawmila may have ended their relationship, but their most outrageous, PDA-filled moments as a couple will remain on the internet forever. Below, relive eight of their most over-the-top moments as a couple.
1

Their daily quarantine walks

During the height of the COVID-19 pandemic in 2020, Mendes and Cabello were photographed by paparazzi on near-daily walks around their neighborhood in Miami, Fla. The hilariously slow pace they walked at — and their empty coffee mugs — eventually got the meme treatment. As it turns out, they were just meditating.

"There's this one video of Camila and I, and we're like, walking down the street really slow. We almost look like zombies from The Walking Dead," Mendes told Sirius XM."And everyone's like, 'What the heck is going on with them? Are they on drugs?' And I was like, it's funny 'cause in that moment we were just pretty overwhelmed by the world. And we were like, 'Oh, man. This is a really hard time. This is scary for everyone.' And you know, we were just like, 'Let's just walk slow and kind of just meditate and be chill.'"

2

Who could forget Shawmila's steamy performance of "Señorita" at the 2019 MTV Video Music Awards? The former couple had fans on the edge of their seats, waiting to see if they would actually lock lips on stage. Considering the at-the-time rampant dating rumors, the entire duet was a massive tease. (Spoiler: They didn't kiss.)

3

That TMI Valentine's Day foot kiss

Cabello and Mendes made headlines in February 2021 after he posted an Instagram photo of him kissing the "Don't Go Yet" singer's foot in honor of Valentine's Day.

"I kiss your foot cuz I love you @camila_cabello," he captioned the photo. Awww! But also, ewww.

4

During Vogue's behind the scenes look at Mendes and Cabello getting ready for the 2021 Met Gala, the "Mercy" singer accidentally sparked a viral sensation when complimenting his then-girlfriend's sartorial look.

When Cabello modeled her sparkly purple Michael Kors Collection dress for Mendes, he responded, "It's giving Cher." And thus, a million memes were launched. Even Lizzo got in on the action, sharing a photo she took with Mendes and captioning it, "I'M ALWAYS GIVING CHER, H--."

5

Sharing pancakes and saliva

In July 2019, the pair were spotted sharing pancakes while enjoying breakfast at a diner together. Pretty normal, right? Well, it was until they started making out in the restaurant between mouthfuls of flapjacks.

Kevin Winter, Getty Images

Kevin Winter, Getty Images

6

"This one's for my mami!"

In August 2019, Mendes was performing a concert in Brooklyn, N.Y. when the musician dedicated his song "Fallin' All in You" to his then-girlfriend. "This one is for my mami!" he announced. The gesture was sweet, if not totally cringe-inducing.

7

The Instagram makeout tutorial nobody asked for

In September 2019, the former couple addressed social media's scrutiny of the way that they kissed with an awkward, satirical Instagram video.

"So we saw on Twitter … you guys saying stuff about the way we're kissing and how it looks weird, like we kiss like fish," Mendes said.

"It really hurt our feelings," Cabello chimed in, adding that they wanted to show everyone how they "really" kiss before she shoved her tongue down Mendes' throat.