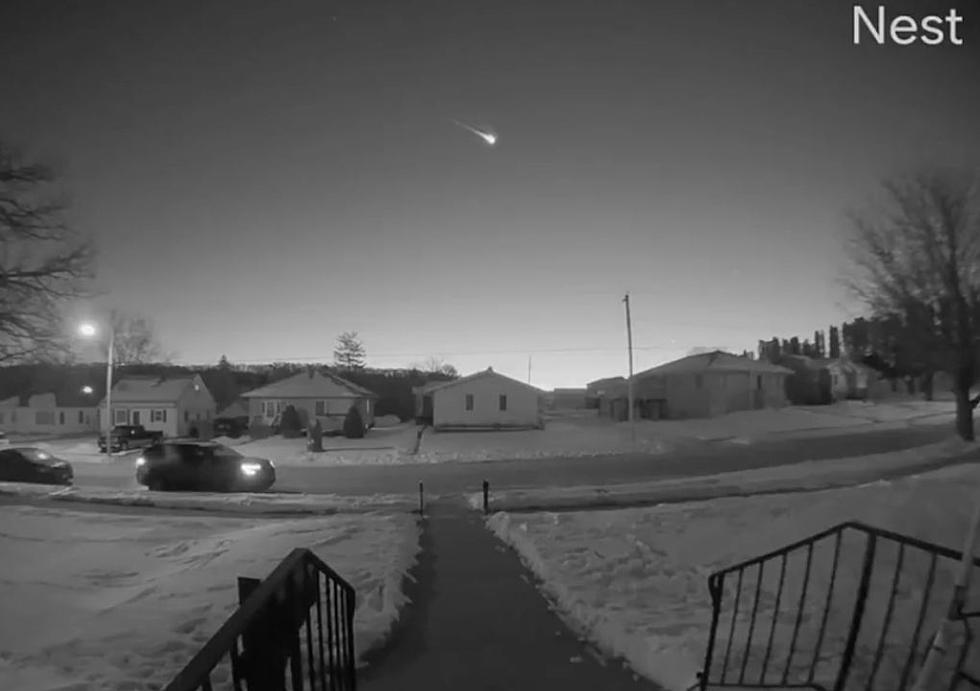 [VIDEOS]: Midwest Meteor Spotted Over Cedar Falls
Sean Brown/KWWL
If you were looking up to the sky early Thursday morning, you might have seen something that seemed out of this world.
It's something straight out of the Netflix flick 'Don't Look Up.' While Jennifer Lawrence and Meryl Streep are nowhere to be seen, plenty of Midwesterners are reporting legitimate sightings of a giant "fireball" that shot across the sky in the early hours on Thursday.
According to the Post Crescent, more than 100 people scattered throughout Illinois, Wisconsin, and Iowa spotted the out-of-this-world event. On January 20th there were 365 reports of meteor sightings in the following states: AR, IA, IL, IN, KS, MI, MN, MO, NE, SD and WI, according to the International Meteor Organization.
Videos and reports of sightings are coming from all over Northern Iowa, Southern Minnesota, and some parts of Wisconsin. Officials are saying that due to the southwest direction of the object, it most likely was a meteoroid.
One individual reported seeing the fireball make it's way through the Quad Cities area. The video captured below was taken by Dale Standard.
Several more reports came in from Iowa. One report shows that the celestial body was spotted in the Cedar Falls skies at around 6:45 AM on Thursday, January 20th. Another report came in from a Marion resident who saw the meteor two minutes later at 6:47 AM. Philip of Marion who made the report said about the sight that "it was amazing" and that it was "glowing, like sparks."
Both reports were made by local members of the International Meteor Organization.
One of the most impressive videos captured came from Decorah resident Sean Brown. Brown shared a Nest video with KWWL that showed the giant fireball zoom across the sky.  You can watch the clip down below!
Snake Alley in Burlington, IA
Burlington, IA is just one hundred and fifty miles away from Waterloo and a hundred miles away from Cedar Rapids is one of the most see attractions for tourists. Ripley's Believe It or Not! voted Snake Alley as the #1 Odd Spot in America.
Pyramid Home In Clear Lake
If you're looking to take a trip to Clear Lake sometime in the near future, why not rest and relax like an Egyption? This pyramid home is available for you to check out on Airbnb.