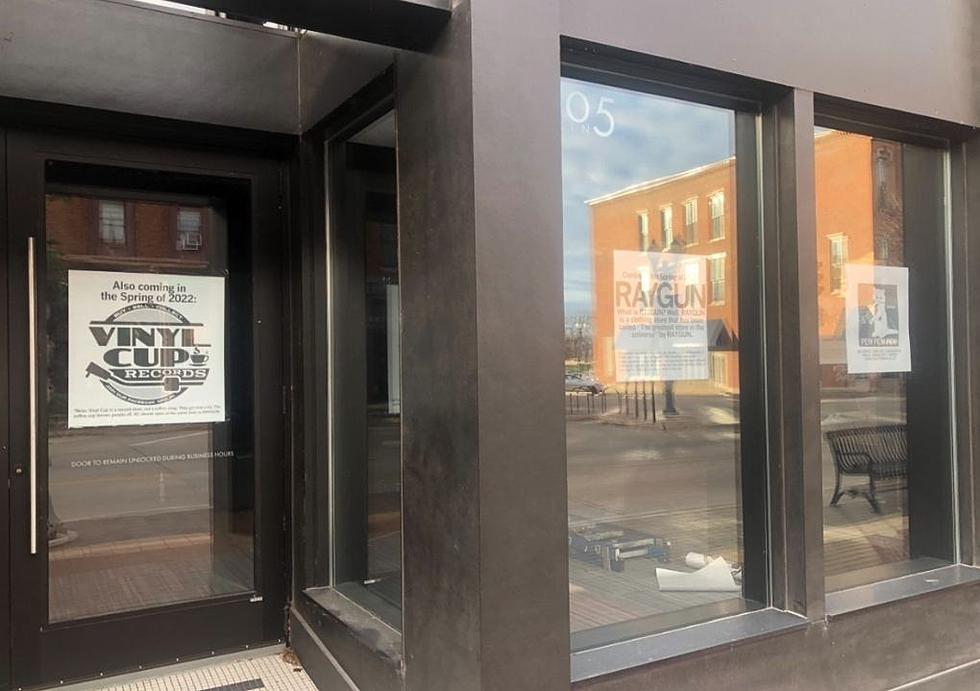 RAYGUN Is Opening in Cedar Falls
Kerri Mac
News broke earlier this week that a record store would be coming to the Cedar Valley.  Another popular store will be neighboring this shop.
Vinyl Cup Records,  based in Des Moines announced they'd be opening up a location in Cedar Falls. On the Instagram for Vinyl Cup Cedar Falls, the record store is described as, "...unique record digging experience focused around customer service and quality product!"
Now, we know that this store will be opening in spring 2022 and will be located at 205 Main Street. It will be sharing a space with the popular store RAYGUN. It is commonly called "the greatest store in the world."
In late November, RAYGUN officials announced that they would be opening up a new location right here in the heart of the Cedar Valley. Downtown Cedar Falls will have its own RAYGUN in the spring of next year. RAYGUN has six current locations throughout Iowa and Illinois.

According to the store's website, the owners have been checking out this area for years. In 2018, they tried to get the spot that Verve Kombucha Brewing in Waterloo is currently located in. There was even talks of a spot in Downtown Cedar Falls with plans to open in summer of 2020.
In a sign along the property, the owners signed a lease for their Omaha space in December of 2019 with the intension to open in May of 2020. Due to the pandemic that delayed the store's opening, they now are being careful when it comes to announcing the exact date.
There are so many new businesses have opened up in the Cedar Valley this year. Most of these growing businesses are restaurants. Several new spots have opened this summer in Cedar Falls. A take-out-friendly restaurant called  Carter House opened right next to the Black Hawk Hotel. In addition, a restaurant located in the same spot as Santa's Workshop in Cedar Falls just opened its doors, it's called Georges.
ICON Donut, a popular spot in Waterloo is expanding and opening a Cedar Falls bakery at the end of November.
Waterloo is also seeing rapid growth with several different businesses moving to the area. Several different food trucks are staking a claim to the city with brick-and-mortar locations. Big Head Burger opened in September. Located at 324 W 4th Street in Downtown Waterloo, has all the same delicious items that were served at the food truck.
Also, the Waterloo location will now be the site of a new restaurant coming to the area. Last month, news broke of the popular food truck Hungry Charlie's moving into the building. This will be its first brick-and-mortar location in the Cedar Valley.
Stay up to date with all of the business openings in the area with the station app and by following the station on social media!
Wild Things Up For Auction From Waterloo Black's Building
The Black's Building is auctioning a whole bunch of historic and somewhat odd items in November.
Ashton Kutcher's Childhood Home in Homestead, Iowa
The well-known actor hails from Iowa. Ashton Kutcher was born in Cedar Rapids and spent his formative years in Homestead. The later is where he helped his step-dad build this space nearly 30 years ago. In 2015, Ashton decided to give his mom the surprise of her life when he redid their basement space.