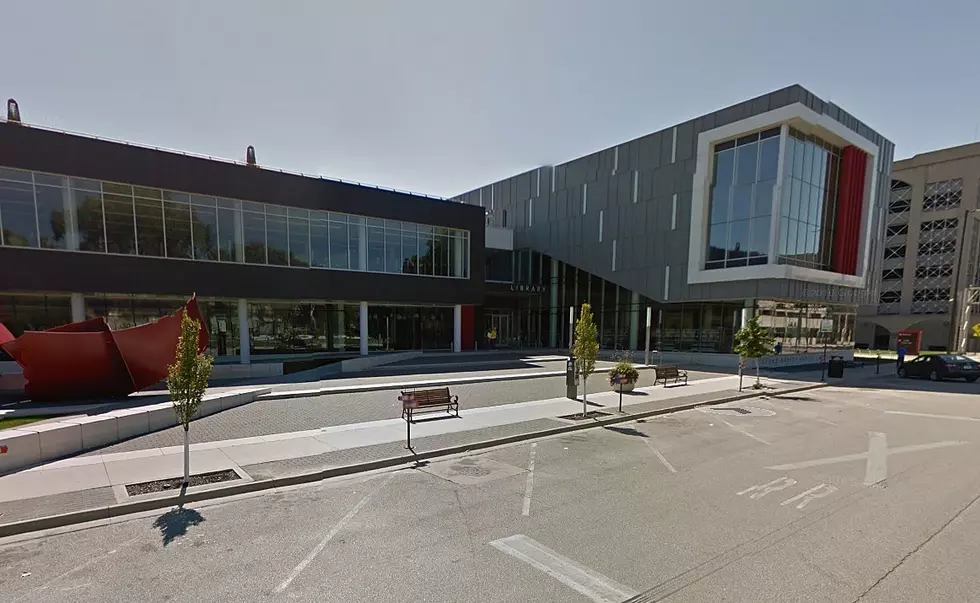 Cedar Rapids Libraries To Open for Curbside Pick-Up
via Google Maps
Netflix binge-watchers are already acting like they've run out of stuff to watch, so the bookworms among us can't be far behind.
You can pre-order and get delivery or curbside pick-up from many local small business bookstores and Amazon but the library has been shut down by the pandemic. It still will be for the foreseeable future, but the Metro Library Network in Cedar Rapids has a solution to get your reading fix, with minimal contact and maximum safety measures. They, too, will soon begin offering curbside pick-up. The service will be available at all libraries in Cedar Rapids, Hiawatha, and Marion starting Friday, May 22nd.
Hiawatha Public Library director Janeal Weeks spoke to KCRG on behalf of the Metro Library Network, saying, "our libraries have been working behind the scenes to prepare to provide curbside hold pickups so that our patrons can once again access library materials. Safety of our staff and patrons is always our number one priority and we are now confident in our process and knowledge to be able to offer this service".
Hours for the pick-up program are as follows:
Cedar Rapids Public Library

: (261-7323)
Monday-Thursday, 9:30 a.m. – 7 p.m.
Friday-Saturday, 9:30 a.m. – 4:30 p.m.
Hiawatha Public Library

: (393-1414)
Monday-Thursday, 10 a.m. - 7:30 p.m.
Friday and Saturday, 10 a.m. - 4:30 p.m
Marion Public Library

: (377-3412)
Monday-Thursday 9 a.m.-7 p.m.
Fridays 9 a.m.-5 p.m.
Locate and reserve materials you would like to pick-up using the Metro Library Network website. Then, when notified your order is ready to pick up (which won't be until after a safe "quarantine" period on the items), head to the location you ordered from, call the number listed for the respective library and wait for further assistance.
Enter your number to get our free mobile app
Can You ID These Eastern Iowa Locations From Aerial Photos?