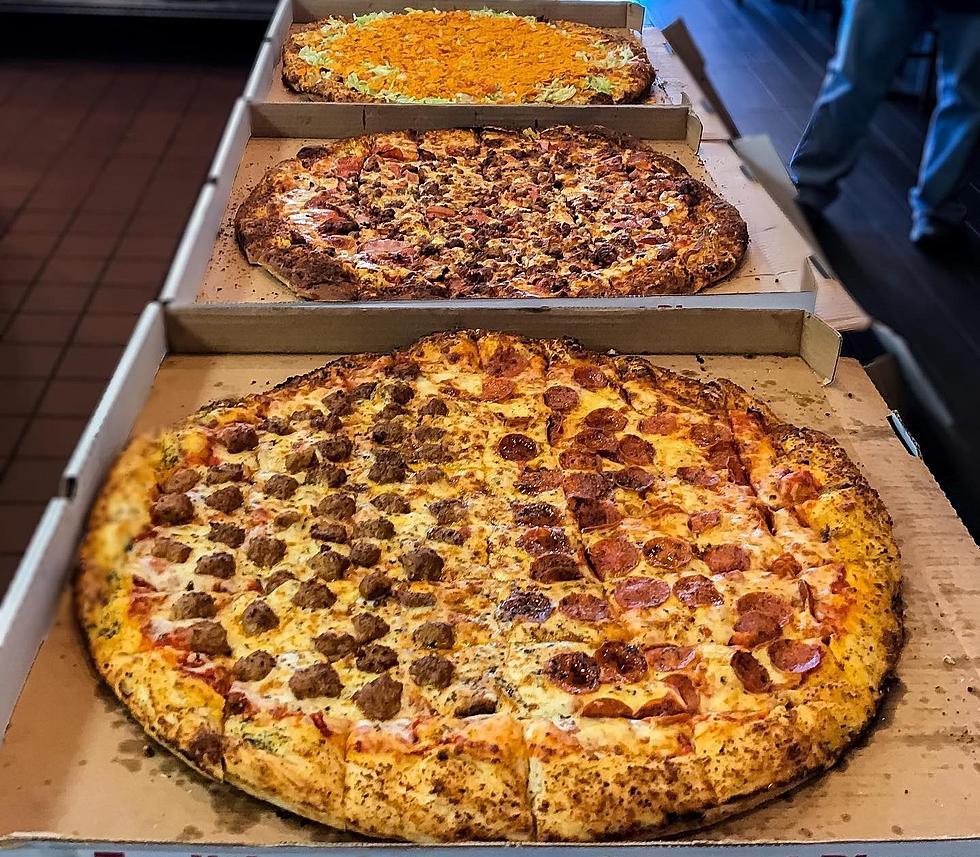 Could You and One Friend Complete This Cedar Rapids Pizza-Eating Challenge?
Pizza World, Facebook
Do you think you have what it takes to complete the 'Big World Pizza Challenge?'
I love pizza, but I don't think my stomach could handle this! According to their Facebook page, Pizza World in Cedar Rapids is ready to bring back the 'Big World Pizza Challenge.'
What is the 'Big World Pizza Challenge,' you ask? Well, it's basically just you and one person of your choice eating an ENORMOUS pizza. And not only is the pizza massive, but you also have a time limit. Here's how it works:
First, you have to call ahead and make a reservation at Pizza World, which is located at 4201 42nd St NE in Cedar Rapids. Then you will be asked to choose your one topping. The owner told me that everybody who's competed so far puts a lot of thought into that decision.
Once you and the person of your choice are ready to go, you will have exactly 30 minutes to complete the pizza, which is two-feet around and weighs 15 pounds. There are NO BREAKS. If you're able to complete it within the time limit, you will not only get the $32 pizza for free, but you'll also get a t-shirt and your photo on the "Wall of Fame." Here's an idea of how big the pizza is:
Unfortunately, there is NOBODY here in Eastern Iowa on the "Wall of Fame" yet! As of right now, not a single person has completed the challenge, although plenty have tried. There are two men who came incredibly close, but got sick before they could finish the last two pieces. Pizza World actually documents some of the attempts on their Facebook page. Here's there last video from February of 2020:
If you're interested in attempting the 'Big World Pizza Challenge,' Pizza World will begin accepting challengers again on April 1st! You can call and make a reservation at (319) 393-2000.
KEEP READING: 3-ingredient recipes you can make right now