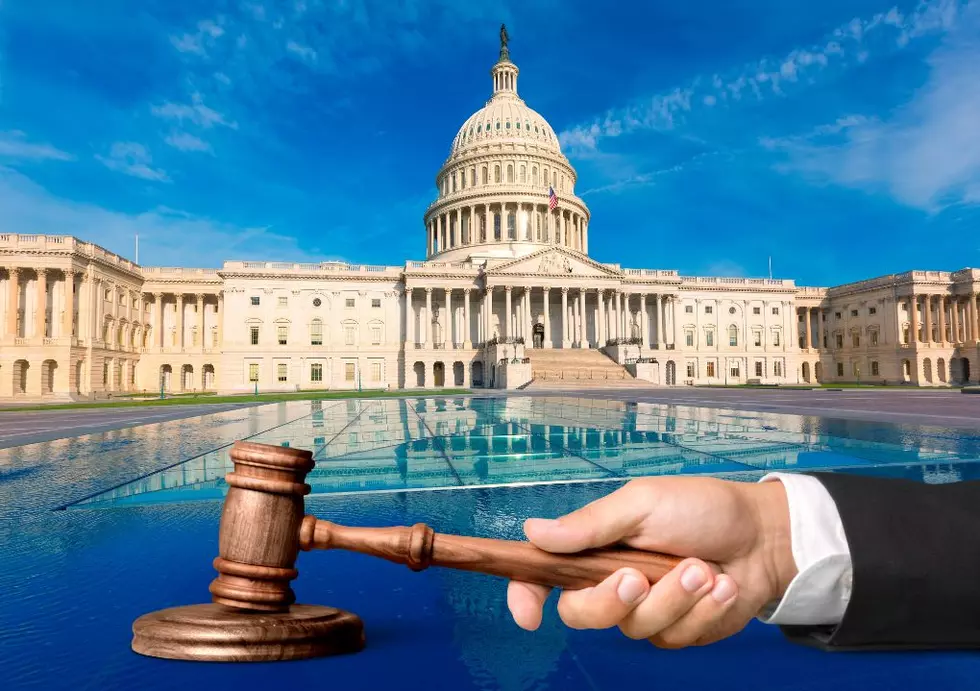 Iowa Man Who Stormed The Capitol Gets Day In Court
KM/Canva
A year and a half after the January 6th insurrection, many of those involved are facing the consequences of what happened on that day.
An Iowa construction worker has been found guilty of all charges relating to his actions on January 6th, 2021. Video footage was found of Doug Jensen of Des Moines joining in on the riots at the Capitol building several weeks before President Joe Biden took office.
In said videos he was seen chasing a police officer. In a report from the Des Moines Register, he was considered one of the leaders of the mob.
After some brief court room drama, Jensen finally had his day in court.
A federal jury convicted Jensen of seven charges on September 23rd.
These seven charges include five felony charges such as:
obstructing an official proceeding (this has a 20 year maximum prison sentence)
assaulting, resisting, or impeding a law enforcement officer
interfering with a law enforcement officer during a civil disorder
entering and remaining in a restricted building or grounds with a dangerous weapon
 disorderly and disruptive conduct in a restricted building or grounds with a dangerous weapon
The other charges include disorderly conduct in a Capitol building, and parading, demonstrating or picketing in a Capitol building. Jensen could be facing more than 50 years in prison with these charges.
His lawyers claimed that Jensen got sucked in by Q'Anon at the time.
Jensen's lawyer Christopher Davis said after the conviction was made, "This is a sad case. Doug Jensen is a good man who was struggling back when all of this occurred. He has a loving wife and family. I hope they can come back from all of this."
The next step in this court drama will be sentencing which is expected to take place on December 16th, 2022.
Homes for Sale in Cedar Falls/Waterloo Under $150,000K
If you're looking to buy your first home, buy a house to rent out, or want to fix up a place and turn it into your dream home, these houses are all under $150,000
Snake Alley in Burlington, IA
Burlington, IA is just one hundred and fifty miles away from Waterloo and a hundred miles away from Cedar Rapids is one of the most see attractions for tourists. Ripley's Believe It or Not! voted Snake Alley as the #1 Odd Spot in America.