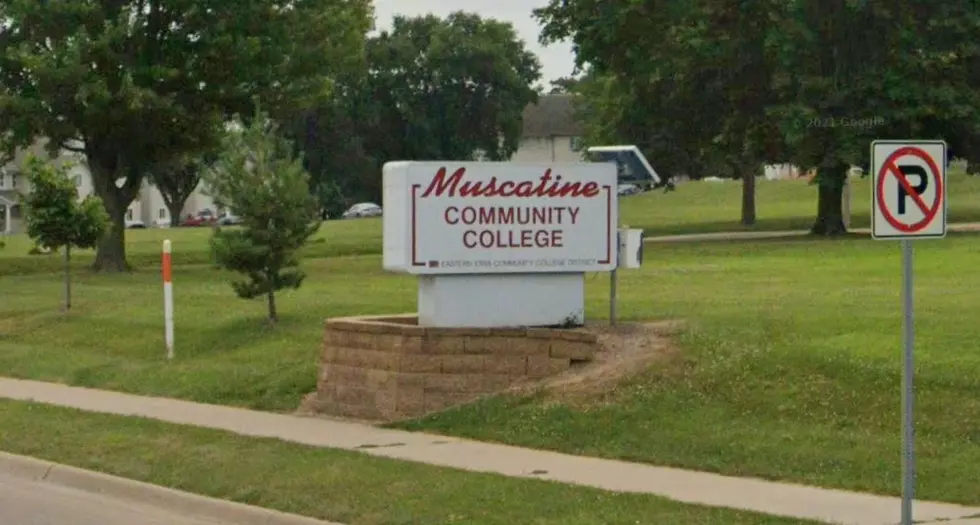 Eastern Iowa Community College Closes Muscatine Campus Due To Threat
Google View
Students, professors, and staff were told to leave the campus of Muscatine Community College on Wednesday due to a threat to the campus. Officials from MCC and Eastern Iowa Community Colleges have yet to say what the threat is but as of now, the Muscatine Campus remains closed.
In a late-morning social media post on Wednesday, November 30, 2022, officials from Muscatine Community College and Eastern Iowa Community Colleges (who along with Muscatine, operated Clinton and Scott Community Colleges), issued a statement that the Muscatine Community College Main Campus (152 Colorado St.) was closing immediately.
The reason for this closure of the Muscatine Main Campus was because of a threat to the college. Officials didn't say exactly what the threat was but said that students and employees were asked to leave the campus.
Muscatine and Eastern Iowa Community College officials said in their post,
"We are working with local law enforcement to conduct an investigation. We will continue to keep the college updated as information becomes available."
Officials said in the comment of the same post,
"In an abundance of caution, the campus is being cleared and student housing is in lockdown with access restricted to student residents only. We're continuing to work with local law enforcement."
As of 2 p.m. on Wednesday, the Muscatine campus remained closed.
Parents of kids who attend the Muskie Early Learning Center (149 Colorado St.) which is right across the street from Muscatine Community College, were concerned about their kids in the comments of the same post.
One parent took a screenshot of a post from MELC Principal Jessie Freers who said she was in contact with the Muscatine Police Department.
This story is currently developing.
Barbecue, Pizza, & Beer-Illinois' Route 84 has Some Hidden Gems This Time of Year
Road trips aren't complete until you've stopped into some hidden gems along the way.
100 Interesting Facts About The Quad Cities You May Or May Not Know
The Quad Cities is filled with a very rich history. From inventions to crossing the Mississippi River, to American Presidents and Walt Disney, there are many facts about the Quad Cities that many people do not know. While there are many more stories and facts to share about the Quad Cities, you'll find in these 100 facts that all roads, somehow, lead back to the Quad Cities.