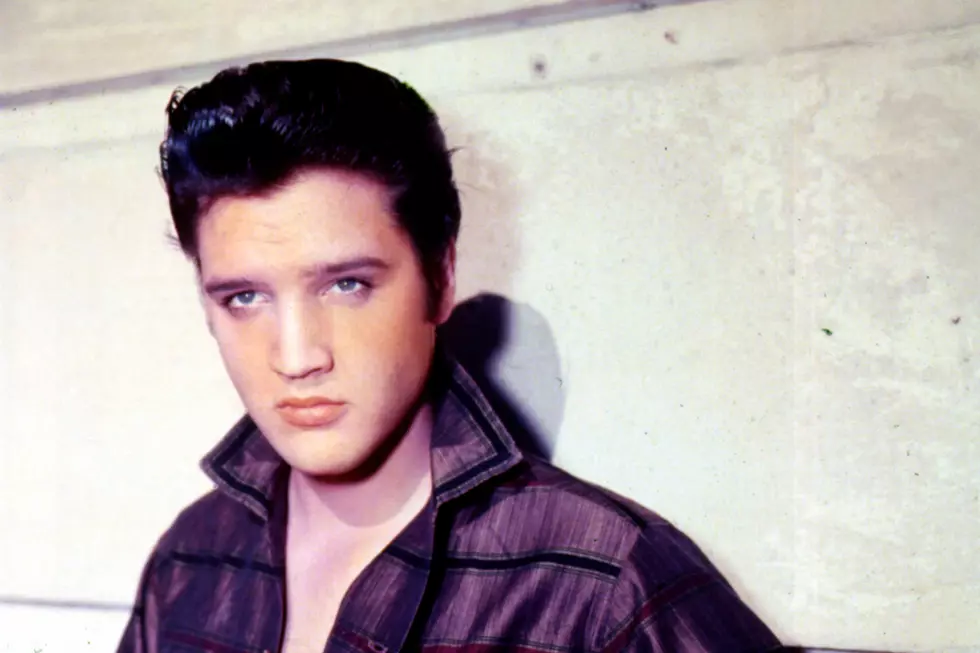 Iowa Newspaper Review of Elvis Presley Show Was Downright Nasty
Liaison/Getty Images
The king of Rock N' Roll has always been a fixture in pop culture. With the release of Baz Luhrmann's biopic, Elvis Presley is officially BACK in the building.
At least in spirit...
The number one movie in America right now is 'ELVIS' which dives into the rise and fall of one of the world's most iconic musicians.
Described on Rotten Tomatoes, the film,"... delves into the complex dynamic between Presley and Parker spanning over 20 years, from Presley's rise to fame to his unprecedented stardom, against the backdrop of the evolving cultural landscape and loss of innocence in America."
Colonel Tom Parker, played by Tom Hanks in the film, was Presley's manager who in this film is made out to be the villain.
The nearly 3-hour-long picture has garnered $31.2 million at the U.S. box office. It is certified fresh on Rotten Tomatoes with a 94% audience approval rating for the music flick.
This movie is getting mostly positive reviews like,
"A musical biopic as filtered through the lens of a superhero epic." Sonny Bunch
And some very SPICY comments like,
"Baz Luhrmann photobombs this Elvis portrait with over-extravagant filmmaking that dwarfs the iconic rock and roller. And that ain't easy." Dwight Brown
Most of the praise is going towards Austin Butler's performance as the American legend.
Elvis has never been a stranger to harsh critics. The legendary musician has had his fair share of wild comments.
After a performance that Presley did in Iowa, one critic had a creative and fiery response.
The singer made several stops in Iowa in 1956. One of those shows was in Sioux City at the Municipal Auditorium on May 23rd, according to the Sioux City Journal. This performance came nearly five months before his iconic first appearance on the Ed Sullivan Show.
Back then, tickets for his show were  $1.50, $2, or $2.50.
An ad in the Sioux City publication reads,
"Elvis, the nation's only atomic powered singer will bring his all-star variety show to the Auditorium. He is said to be the favorite of teen-agers."
Journalist Marjorie Howe of the Sioux City Journal covered the event and clearly had some issues with Elvis Presley. She seemed to have disliked it so much that she titled her review of the show"Teen-Agers Like Presley's Antics, But Others Do Not."
In the article, she described a "hysterical" crowd of about 5,000 people coming to see the King of Rock N' Roll that Wednesday evening.
"His performance was the most disgusting exhibition this reporter has ever seen."
Okay...clearly not a fan. But she had to find something that she liked about it, right? Maybe she didn't like the performance but still enjoyed Elvis.
Wrong...
"For Presley is the male counterpart of a hoochee koochee dancer in a burlesque show."
Can we bring back describing things as hoochee koochee? You don't hear phrases like that anymore.
Howe went on to completely OBLITERATE Elvis and his Iowa performance.
"He wears long sideburns and is beginning to get fat."
MARJORE! Going for the jugular here!
Then she writes the single greatest and wildest sentence I've ever read in my entire life, she describes the way Elvis dances.
"The act was merely variations on a single theme, except that every new wiggle was a little more "low-down" in Presley's own words, and quite soon the orgy was ended."
Not only did she hate this young man's guts, but she also was adamant that he wouldn't last in the music industry for that long.
"The only consolation is a prediction that Elvis Presley's sensational popularity will be short lived."
You can read the full review here.
While we don't know the full setlist for this show, it is confirmed that the singer did perform two of his biggest hits "Blue Suede Shoes" and "Hound Dog".
Did You Know These Absurd Baby Names Are Banned In Iowa?
These baby names are not only banned in Iowa but banned throughout the entire United States *These Are Stock Baby Photos, None of These Babies Have These Names*
Bridegerton-Esque Cabin Mansion In Waterloo
You can live like you're living in your own English regency drama in this Waterloo Cabin Mansion. This is the diamond of the season in the real estate world.