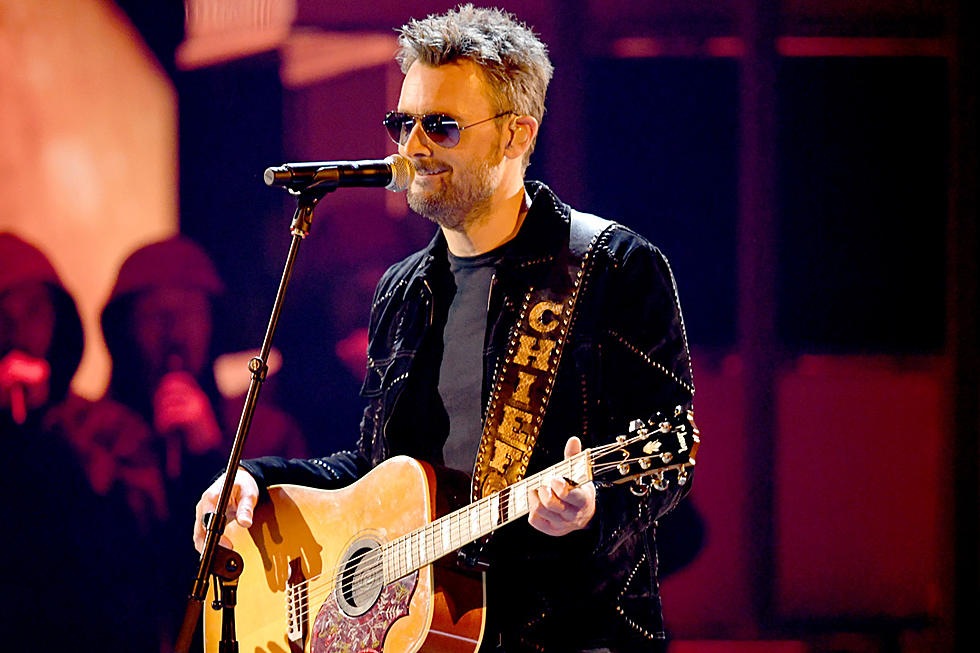 Eric Church Won't Tour Again Until There's a Coronavirus Vaccine: 'I Think It's Summer or Fall of '21'
Kevin Winter, Getty Images
Eric Church wants his fans to be able to experience live music the way it's meant to be experienced, and he's willing to wait as long as it takes for concerts to be safe again. In a new interview, the country star says he'll be waiting for a vaccine for the novel coronavirus (COVID-19) before he packs crowds into venues again.
"When people come back, they have to feel that it's okay to be there, that they can experience it the way they want to experience it," Church tells the Associated Press. "They should be able to go up and throw their arms around the person next to them. They should not be scared about being three feet away and not six."
After the World Health Organization declared COVID-19 a pandemic in mid-March, many artists and festival organizers were tasked with indefinitely postponing events, rescheduling them for later in the year or outright canceling them. Church did not have a tour planned for 2020, though he does have a number of summer and fall festivals on his concert calendar, some of which have already been moved from the spring to the fall.
Some, though, believe those delays may not be long enough. In mid-April, one expert made headlines when he predicted that large mass gatherings such as concerts may not be safe until "Fall 2021 at the earliest" because of the time it will take to discover, test and distribute a vaccine for the coronavirus.
"For me, I think it's summer or fall of '21," he says. "I am going on the promise of a vaccine. I'm going on the possibility of a therapeutic that could change the game."
Church knows firsthand what it's like to have the euphoria that live music brings taken away: In 2017, when a gunman killed 58 people and injured hundreds more on the final night of the Route 91 Harvest Festival in Las Vegas, Church had headlined the festival earlier in the weekend.
"The thing that shook me about Vegas was that was my safe place," the superstar reflects. "As messed up as the world is, I never in a million years thought that could be a danger area."
His connection to the tragedy left him reeling, he later admitted, but it's also begun to inspire him. A recently released song, "Through My Ray Bans," conjures up images of fans packed together for a big event, sharing a communal moment of the sort Church described being a part of during his Route 91 set.
"It could be sports. It could be music. It could be church," he notes. "It's that fellowship that we have that makes life worth living."
And however long the wait is to be back together again, Church knows it will be worth it.
"I think about the 1918 [flu] pandemic, and there's a reason the Roaring Twenties happened," he notes. "When people roared, they roared. I believe that will happen again."
Church debuted another new song, titled "Never Break Heart," in an at-home performance during the ACM Presents: Our Country television special on April 5. The North Carolina native confirmed he had been working on a new album in an interview during the 2020 Country Radio Seminar in Nashville in February, where he also performed a new song titled "Jenny."
The Best Country Albums of the 2010s — Should Eric Church Be on the List?