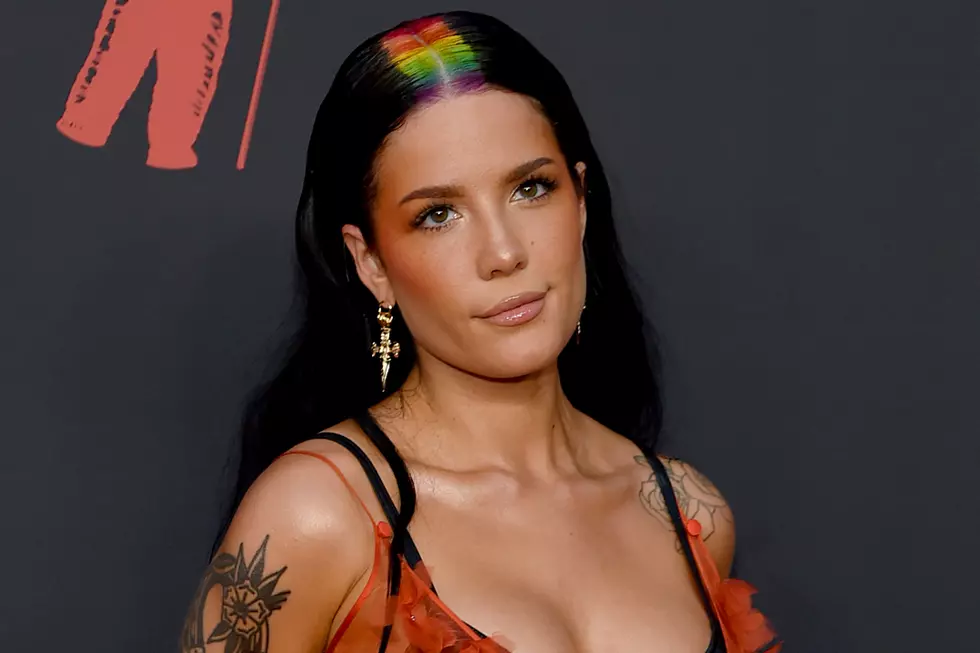 Halsey Responds to VMAs Texting Criticism, Rumors That She Brought Her Ex to the Award Show
Jamie McCarthy, Getty Images
Halsey fired back after being accused of "ignoring" Shawn Mendes' performance at the VMAs.
During the 2019 MTV Video Music Awards on Monday night (August 26), cameras captured footage of the "Without Me" hitmaker texting when Mendes took the stage to sing his hit song, "If I Can't Have You." It didn't take long for the video to go viral and for fans to wonder who she could have possibly been messaging.
So, Halsey took to Twitter to clarify why she was on her phone, as well as confirm she wasn't trying to disrespect the Canadian singer in any way. "can everyone stop saying I was checking my phone during Shawn's performance I was texting my mom to make sure she was ok in the audience!!!!!! (and also I was dancing!!!!)," she explained.
It turns out the 24-year-old was telling the truth because a fan responded to her tweet by posting a video that sees her dancing to Mendes' song after sending her text.
In another tweet, Halsey also debunked the rumor that she brought her ex to the event after fans believed the man sitting beside her was rapper G-Eazy. Spoiler alert... it wasn't him — just someone that looked like him.
"award show season is really just *so fun* for me because apparently both my managers look like my ex boyfriend. lots of white dudes with black hair in suits happening. everyone relax," she tweeted.
2019 MTV Video Music Awards Red Carpet Photos