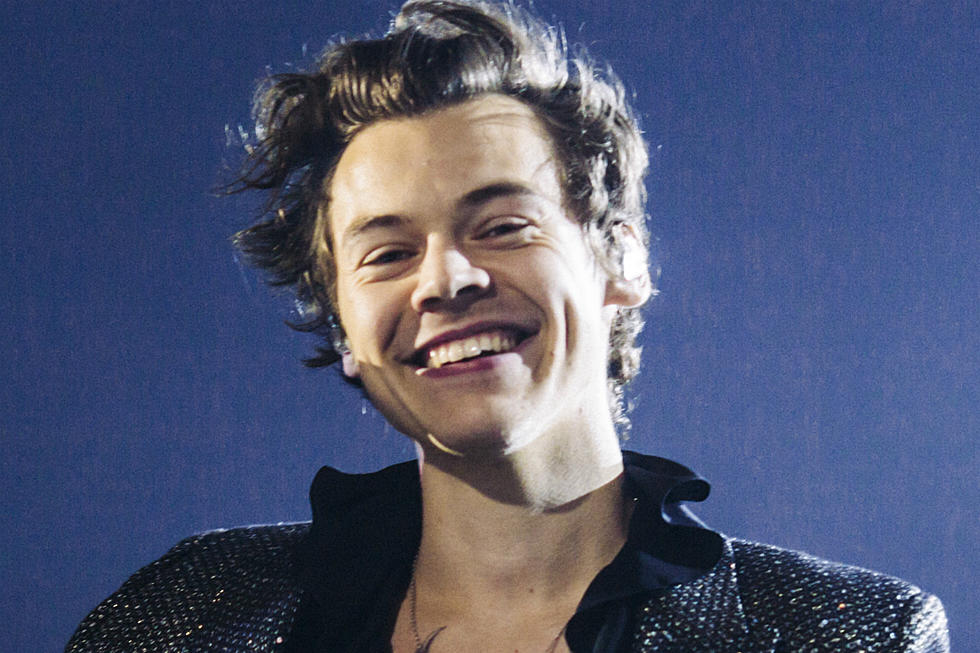 Harry Styles Spotted Filming New Music Video in Mexico
Helene Marie Pambrun, Getty Images
It looks like new Harry Styles music will be here much sooner than we all thought.
The former One Direction singer was spotted on set filming scenes for what appears to be a new music video in Cancun, Mexico on Sunday (August 4). In the pics, Styles can be seen with wet hair and sporting an unbuttoned sparkly silver shirt and a pair of bell-bottomed pants with suspenders.
The 25-year-old has not yet confirmed he's releasing new music, but if these photos were in fact taken for an upcoming music video, then it shouldn't be long before he makes an official announcement.
Over the weekend, it was reported that a big celebrity has booked all major late-night shows on Thursday, August 8, prompting many fans to wonder who's going to make a comeback this year. Though the rumors claim it's a "big female pop star"—like Adele, Rihanna or even Lady Gaga—perhaps it's just a decoy for Styles, who will release the follow-up to his highly successful 2017 self-titled debut solo album.
We'll have to wait a few days for confirmation, however, this new music video sighting is enough proof to assume he's going to be dropping new music very soon, too.
Hary Styles' Hottest Red Carpet Photos