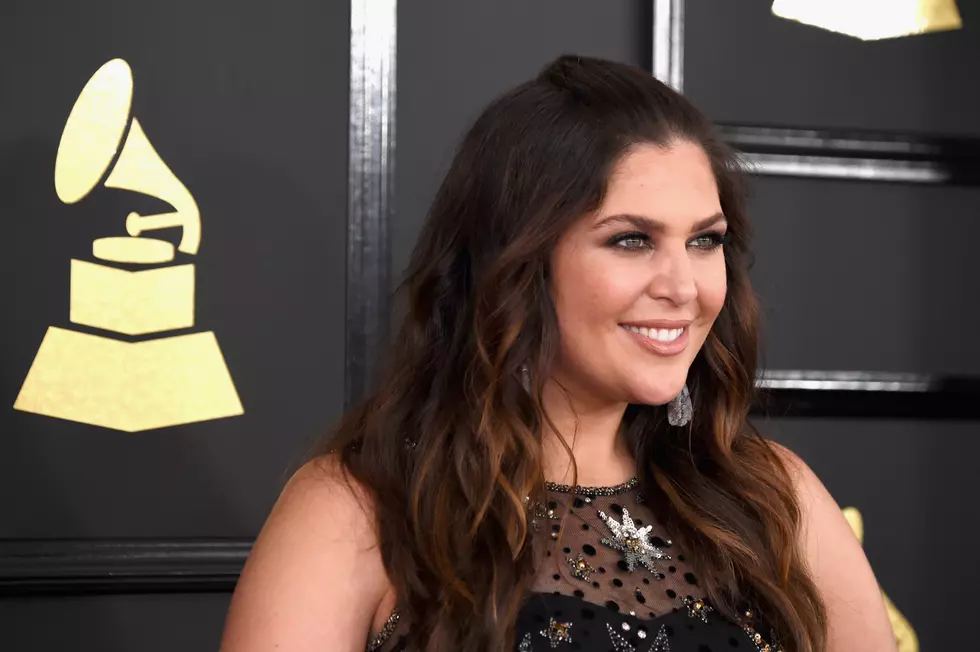 It's Twins for Lady Antebellum's Hillary Scott!
Frazer Harrison, Getty Images
On Friday (Aug. 18), Scott shared her major news on social media, via a very special video: She and husband Chris Tyrrell asked a videographer to capture the moment they told their daughter, 4-year-old Eisele, that she'd soon have two younger siblings. Readers can watch the special conversation above; after her mom and dad tell Eisele the big news, she's clearly excited.
"I can't wait until the babies come out!" Eisele tells her parents. Hilariously, she then asks them, "When am I gonna have a baby in my belly?" causing Scott to laugh and Tyrrell to respond, "Oh, that's a great question," before the video ends.
"God has answered our family's countless prayers! " Scott writes on Instagram, noting that there is no history of twins in either her family or Tyrrell's family. "It's truly a miracle."
In 2016, Scott revealed that she had suffered a miscarriage in the fall of 2015; the song "Thy Will," released with her family, was inspired by the event. In her Instagram post about her pregnancy, Scott notes that she wants to continue to be open about her family's journey with her fans and followers.
"My heart still grieves for our loss and all who are struggling with pregnancy and infant loss and infertility," she admits. "God hears every prayer, and I will continue to share our story to point to the Source of all life, peace and comfort in the best and most difficult of times. Don't lose hope!"
Scott is due in February. Haywood and his wife Kelli, meanwhile, are expecting a baby girl in December; the couple has one son, Cash, born in 2014. Lady Antebellum's final member, Charles Kelley, and his wife Cassie, had their son Ward in early 2016, after struggling with conceiving for a number of years.
2017's Country Music Babies
You Think You Know Lady Antebellum?