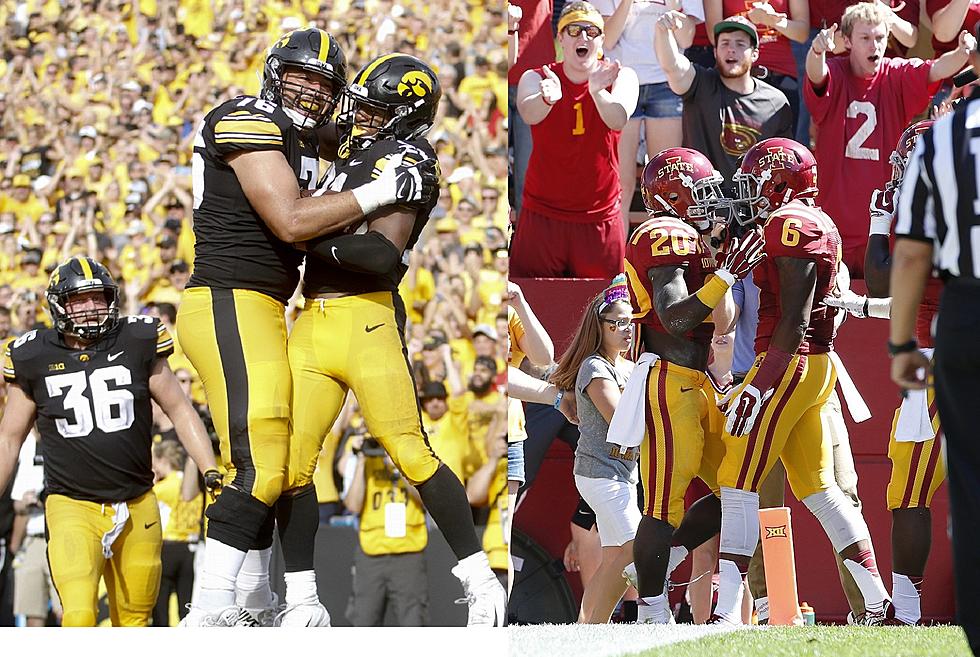 How Much Will Iowans Pay for Cy-Hawk Game Tickets
Matthew Holst & David Purdy, Getty Images
The biggest rivalry in Iowa sports is coming this weekend when the Iowa Hawkeyes travel to Ames to battle the Cyclones of Iowa State.
Both teams are ranked in the Top 25 of this week's AP Poll (or 26...if you want to be picky...)
But if you want to go to the game, you had better be ready to shell out the bucks.
If you don't yet have a ticket, you may be in for a bit of sticker shock at the prices on after-market ticket services.
CBS2 News reports the most expensive ticket listed for sale is topping out at over $2,000. That's just insane!
A cheaper seat is still going to run you about $200 or more, making it one of the most expensive games in the U.S. this weekend.
Fans of both teams are also excited for Saturday's game because ESPN TV's pregame show 'College GameDay' is making its very first stop in Ames, broadcasting live from 8:00 a.m. to 11:00 a.m.
Maybe we'll just stay home and watch it on the TV.