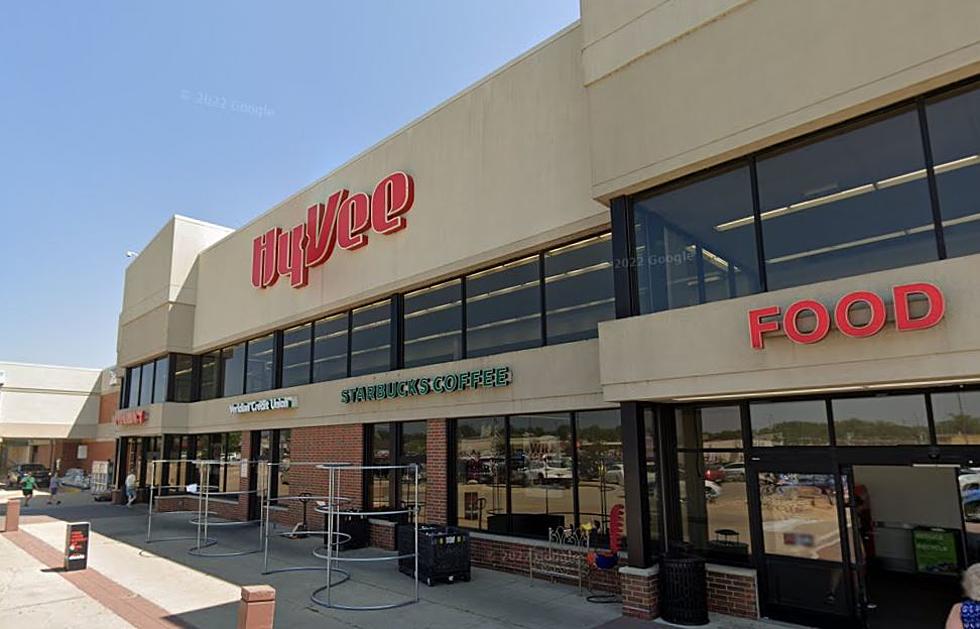 Will Hy-Vee Be Open Thanksgiving Day This Year?
Google Maps
Some good news and maybe some bad news for last minute holiday shoppers.
We've all been there. Maybe you forget to grab some ingredients for your holiday dishes, so you haphazardly run to the grocery store to snag a few things you need on Thanksgiving or Christmas Day.
You won't be able to do this at one Iowa grocery chain.
Officials from Hy-Vee announced that 550 retail business units will be closed on Thanksgiving Day this year. This means that more than 75,000 employees will be able to relax and enjoy the day with their families.
On Thursday, November 23rd all of the company's grocery stores, Dollar Fresh Markets, Hy-Vee Fast & Fresh locations, Wall to Wall Wine and Spirits stores, and Hy-Vee Wine & Spirits locations are going to be closed.
However, Hy-Vee officials did emphasize the fact that people will still be able to pump for fuel at their gas stations.
"As we head into the holiday season, we want to once again show our appreciation for all our hardworking employees by providing them with quality time to spend with their loved ones," said Jeremy Gosch, Hy-Vee's CEO.
"By closing our stores on Thanksgiving Day, our employees can focus on and enjoy their own celebrations."
What If I Ordered A Holiday Meal Pack?
If you purchased a holiday meal pack from the grocery store, don't worry!
Customers can schedule a time to pick up their order in-store before Thanksgiving or through curbside pickup from 8:00 AM to 11:00 AM on Thanksgiving Day at Hy-Vee grocery stores.
In addition, all Hy-Vee corporate offices will be closed on Thanksgiving Day.
What About Christmas Day?
The grocery store chain officials are trying to get ahead of the holiday hustle and bustle with this news. Hy-Vee stores and offices will also be closed on Christmas Day this year.
Stay up to date with everything going on in Eastern Iowa by downloading the free station app from your app store. Also, do not forget to follow the station across all social media platforms for the most up to date information.
Strangest Rental Properties In Iowa
Here are just some of my favorite strange and cool rental properties that you can check out in Iowa!
Gallery Credit: Kerri Mac
Elkport: Iowa's Ghost Town
Gallery Credit: Kerri Mac