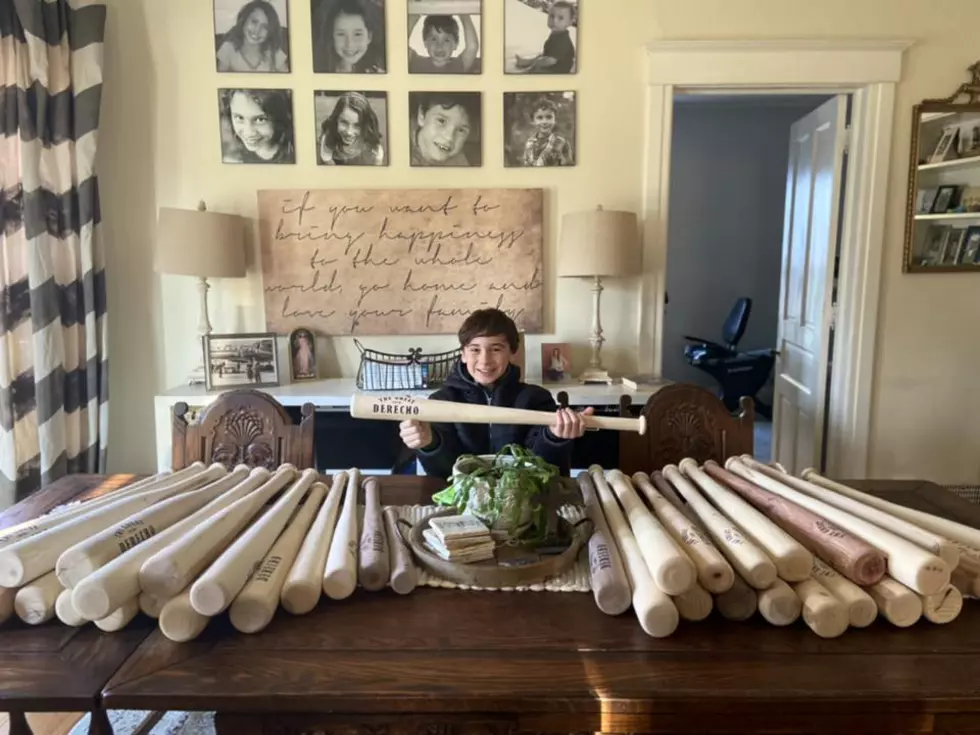 Iowa Boy Raises Money for Derecho Relief Making Baseball Bats From Fallen Tree Branches
The Great Derecho - Tommy's Baseball Bat Story via Facebook
A Mount Vernon, Iowa boy raised $4,000 for derecho relief by making baseball bats out of debris from the storm.
12-year-old Tommy Rhomberg made his first bat for a friend whose birthday was the day of the August 10th storm.
"Everybody started liking the bats so we just got a lathe and started making more," Tommy told KCRG.
He sells the bats for $100, with $20 of each sale going to the Greater Cedar Rapids Community Foundation - Derecho Relief Fund.
The rest of the money is going into supplies and Tommy's college fund.
"It's always good to learn a new skill and it's always good to give back when you're able to give back so it's just been a really fun thing to witness," Amanda told KCRG.
Multiple businesses have agreed to match Tommy's donation, forming a total of $12,000 raised so far.
"There's about still like 2,000 people on the waiting list," Tommy said.
Enter your number to get our free mobile app
10 Car Models With The Most Tickets