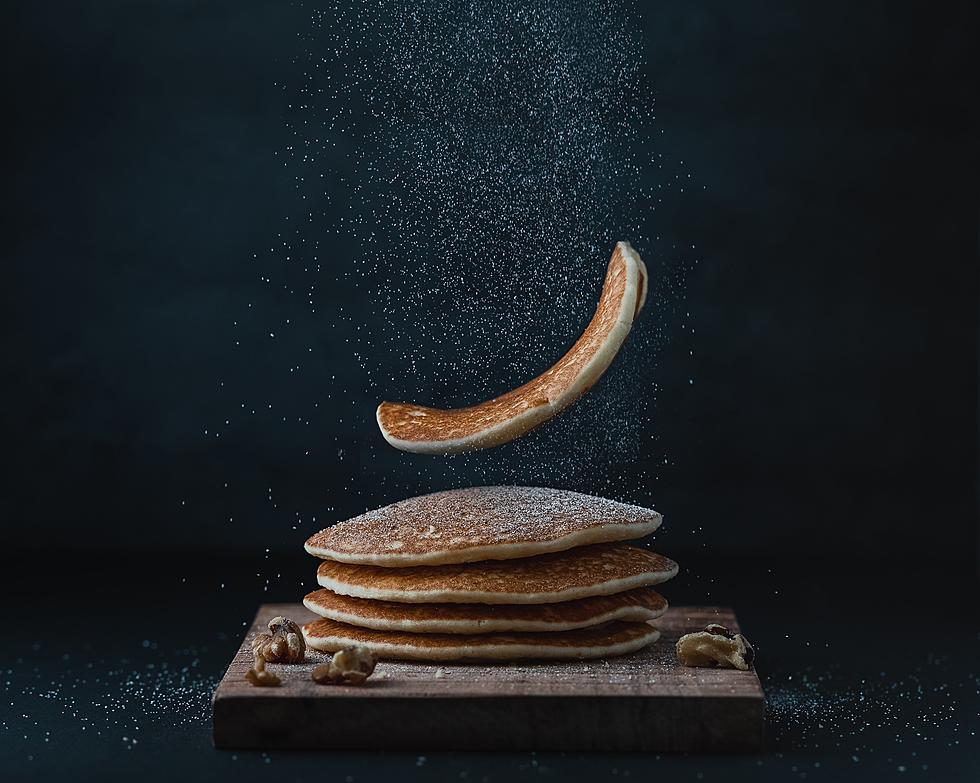 Iowa Based Retailer Now Holds a Guinness World Record
Photo by Mae Mu on Unsplash
When you think about Guinness World Records, you probably think of things like, fastest to solve a Rubix Cube, or the recent kid shoving a bottle in his mouth record (gross). But here's four words you maybe never thought you'd hear mashed altogether: Hy-Vee, pancakes, world record. Well, guess what, you're about to hear it a lot.
There's a world record for everything it seems
West Des Moines, Iowa-based chain now holds a Guinness World Record title for the largest serving of pancakes. Before I reveal exactly how many pancakes they had to serve to smash the record, take a guess what the now old record for pancakes served was... okay, got your guess... it was:
12,716 pancakes served. This was achieved by the JSC MAKFA in Moscow Russia on 25 February 2017 according to the Guinness website. Well, guess what JSC MAFKA, that record is now a thing of the past after less than five years.
Hy-Vee just served up 13,000 pancakes at the Hy-Vee in Blue Springs, Missouri. It took 18 chefs, and just over 7-hours for the company to accomplish the record. This proves that A) there's a world record for everything and, B), Hy-Vee has a heart since this was done for charity. The company expects the pancakes to feed some 6,500 individuals or more than 1,600 families in both Missouri and Kansas. Thank goodness, I'd be concerned they were going to sell 'em in stores for the next 18 months.
There's no word on when the folks at Guinness World Records will add the Hy-Vee accomplishment to their website. However, we can now say there's another Iowa Guinness World Record in the books. Fun fact, the University of Iowa (and Chicago) are in the record books for having the first-ever college basketball game. There's a record that can never be broken.
KEEP READING: Here are the most popular baby names in every state
Using March 2019 data from the
Social Security Administration
,
Stacker
compiled a list of the most popular names in each of the 50 states and Washington D.C., according to their 2018 SSA rankings. The top five boy names and top five girl names are listed for each state, as well as the number of babies born in 2018 with that name. Historically common names like Michael only made the top five in three states, while the less common name Harper ranks in the top five for 22 states.
Curious what names are trending in your home state? Keep reading to see if your name made the top five -- or to find inspiration for naming your baby.
LOOK: Iowa's 12 Smallest Towns That You Could Blink and Miss