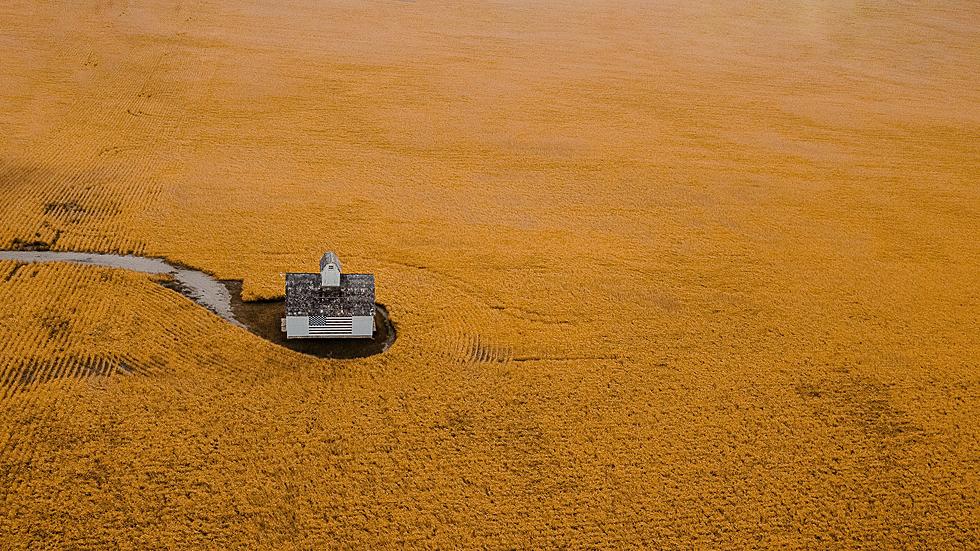 You Have to See These Beautiful and Free Iowa Phone Wallpapers
Photo by Austin Goode on Unsplash
The state of Iowa does not get a lot of credit for its beauty. Largely regarded as flat with banal scenery, it's quite unfair to say that the state has no real beauty. I wanted to present to you some really tangible evidence we do have a lot of options in terms of scenery, and better yet, you can take some of that beauty and harness it into a small space: your mobile phone or tablet's lock screen. Oh, while you're at it, please put us on your phone too, if you haven't already.
With a beautiful Iowa background, if you're needing to open your phone to answer a work call, or text someone you'd rather not talk to, at least you'll find some enjoyment in gaining access to your device, with a pretty Iowa background.
I'd like to give a shoutout to Matt Ryan from our sister station in New Jersey for inspiring the idea.
With these Iowa photos, you'll find images of all four seasons and all times of the day. Photos of some of Iowa's most well know entities such as corn, but also fascinating sites that envoke emotion. I combed photos, avoiding city-scapes (minus our capital in Des Moines) so that you could see the real beauty of Iowa: often raw, often rural, often void of human life.
You'll see photos of land, buildings, and machines. You'll see photos of Iowa. So dig in, and feel free to snag any of these for YOUR phone or tablets wallpaper.
Enjoy!
Gorgeous Iowa Backgrounds for Your Phone
Does your phone need new wallpaper? I know I hadn't changed mine for almost three years prior to choosing a stunning Iowa background.
Small Town Iowa: Bily Clocks Museum in Spillville - Photo Gallery
No photo can do "justice" to show the true beauty of these historic clocks. You have to see them in person to fully appreciate the intricacy of each piece, along with their working and moving parts. Plus, the relaxing sounds of the chimes going off or music playing. Before you make the trip to Spillville to see them for yourself, let's take a virtual trip and see the highlights of Frank and Joseph Bily's work. (Photos taken by permission)