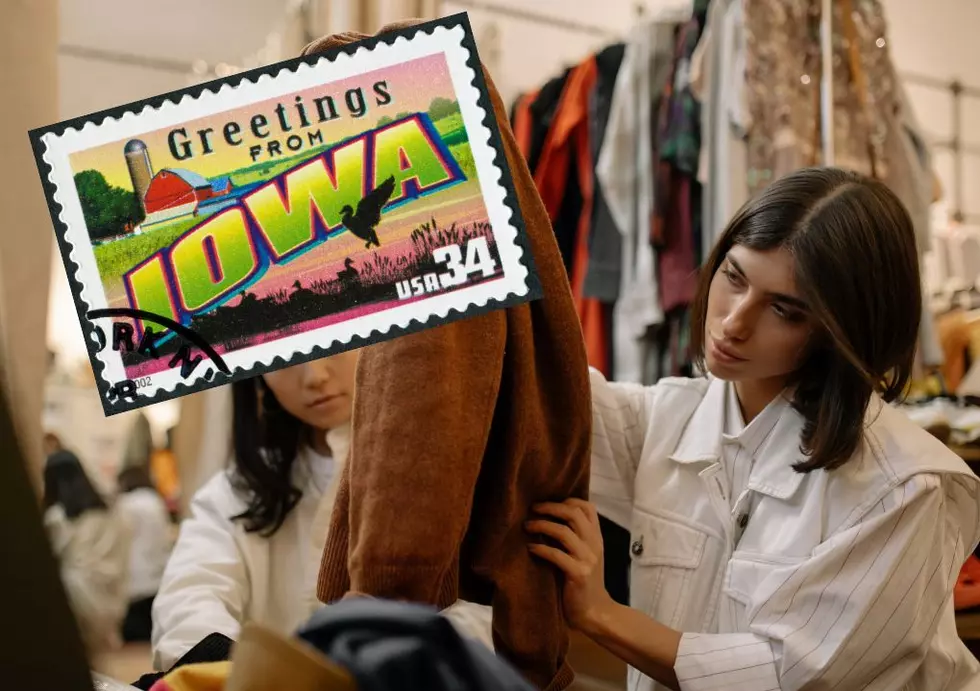 Iowa Has Some of the Thriftiest People In The Country
KM/Canva
Who doesn't love a good trip to the thrift store? According to a recent study, Iowans may love it a little more than the rest of America.
There are more than 25,000 consignment or resale stores in the United States, according to the U.S. Census.
Thrifting is a multi-billion dollar industry in America, and Iowans are contributing a decent chunk of change  to that number.
A recent study came out from the incredibly prestigious and completely accurate website Lawn Love. The site looked into account the following to come up with this ranking:  thrift stores, consignment shops, flea markets, and Goodwill boutiques.
If you're looking to go out for the perfect thrift hall then these cities are the ones for you.
Best Cities In The United State for Thrifting
New York, New York
Houston, Texas
Los Angeles, California
San Antonio, Texas
San Diego, California
Phoenix, Arizona
Indianapolis, Indiana
Austin, Texas
Miami, Florida
Chicago, Illinois
On the other end of the spectrum...
Worst Cities For Thrifting
1 Spring Valley, Nevada
2 Sunrise Manor, Nevada
3 Enterprise, Nevada
4 Miramar, Florida
5 Moreno Valley, California
6 North Las Vegas, Nevada
7 Paradise, Nevada
8 Irvine, California
9 Elk Grove, California
10 Thornton, Colorado
Where does Iowa rank in all of this? Our capital city is the only city from the Hawkeye State that shows up in the top one hundred of this list.
Des Moines ranks 78th in the country for cities that are good for thrifting. It comes in right after Madison, Wisconsin at 77 and right before Lubbock, Texas at 79.
Bridegerton-Esque Cabin Mansion In Waterloo
You can live like you're living in your own English regency drama in this Waterloo Cabin Mansion. This is the diamond of the season in the real estate world.
Fenelon Street Elevator
The steepest and shortest railway is in Dubuque.