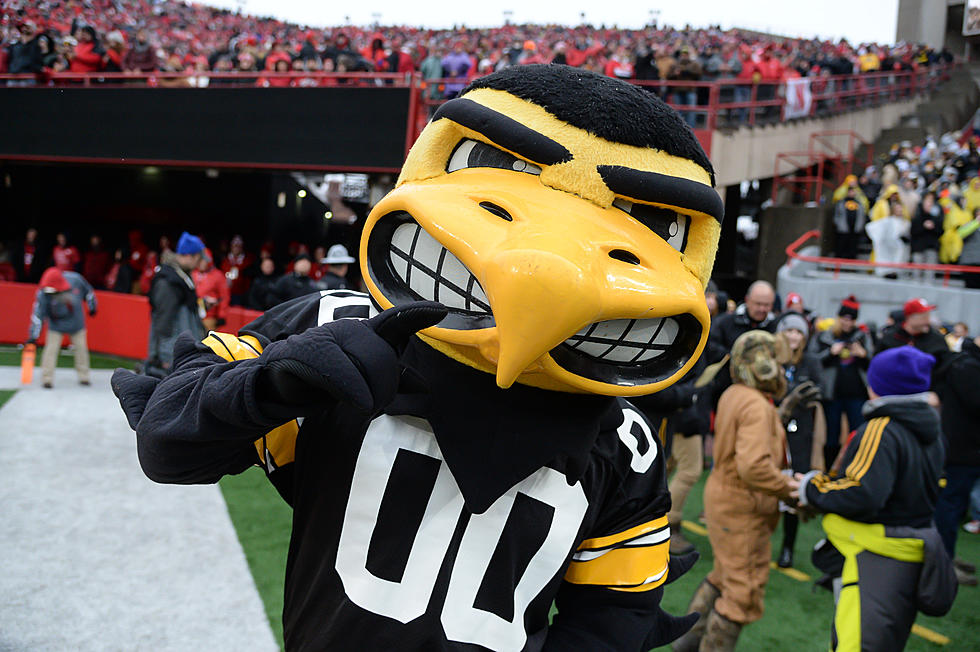 Is This Longtime Hawkeye A Living Legend?
Getty Images
It's officially August and I don't want to skip the remaining moments of summer we have left but was it just me or did you get a little hint of the smell of fall this morning? No? Fair enough. We are about 1 month away from the start of college football and at the time of writing, we are 33 days away from the start of Hawkeye football. The Hawkeyes open their season on September 2nd as they host Utah State.
I have one question for Hawkeye fans today. Is Head Coach Kirk Ferentz a living legend? 
Despite how you feel about how the offense performed last year and despite what you think about his recent coaching decisions, should Kirk Ferentz be considered a legend?
I ask that question because I came across an article on USA Today that claims Kirk is a living legend. If you didn't know, today also happens to be Kirk Ferentz's 68th birthday and he happens to be the longest-tenured head coach in college football. This will be Kirk's 25th year running the football program at the University of Iowa.
USA Today claims that Ferentz is one of the "all-time great coaches in college history" and I want to know if Hawkeye fans agree. His career record is 186-115, he has seven 10-win seasons, 20 seasons at or above .500, and a bowl record of 10-9.
I think it'd be pretty fair to consider Ferentz a living legend. If you ask, just about anyone who's hoping to become a college football coach one day, would they take Kirk's career numbers? I'd be willing to bet almost all of them would say yes.
The few issues some die-hard college football fans might have is a bowl record of 10-9 and he hasn't won a national championship. Does his not having a national championship and a bowl record of almost .500 change his status from a living legend to just a really incredible career in your opinion?
Here is Kirk's bowl wins during his tenure at Iowa, according to USA Today:
2001 Alamo Bowl - Iowa 19, Texas Tech 16
2004 Outback Bowl - Iowa 37, Florida 17
2005 Capital One Bowl: Iowa 30, LSU 25
2009 Outback Bowl: Iowa 31, South Carolina 10
2010 FedEx Orange Bowl: Iowa 24, Georgia Tech 14
2010 Insight Bowl: Iowa 27, Missouri 24
2017 New Era Pinstripe Bowl: Iowa 27, Boston College 20
2019 Outback Bowl: Iowa 27, Mississippi State 22
2019 Holiday Bowl: Iowa 49, USC 24
2022 Music City Bowl: Iowa 21, Kentucky 0
He's led the Hawkeyes to some pretty big victories in his career, he's coached in multiple Big 10 championships, and according to USA Today, he is tied for the second most bowl wins in the Big 10 conference. Do these add up to a living legend walking around the University of Iowa campus on Saturdays?
Either way, I saw the article and I just wanted to know what Hawkeye fans thought about it. I grew up in Minnesota and have exactly 1 season of following Iowa Hawkeye football under my belt.
Iowa Born Sports Stars
What do each of these stellar athletes have in common? They all hail from the Hawkeye State.
LOOK: Do you know these 50 famous acronyms?
This list from
Stacker
features a collection of the most common acronyms and their meanings. Popular abbreviations include establishments like ACLU, YMCA, ad the AARP.