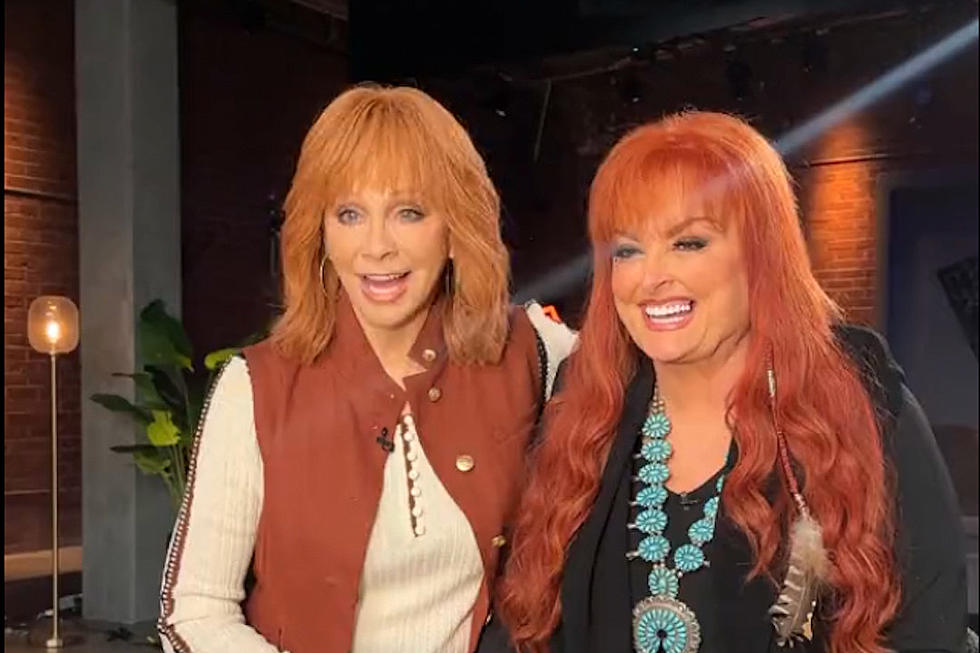 Wynonna Judd Will Join Team Reba as a Mega Mentor on 'The Voice' [Watch]
'The Voice,' Twitter
Reba McEntire has a "mega" surprise for her team on The Voice next week: She's invited Wynonna Judd to be this year's Team Reba Mega Mentor during the Knockout Rounds.
McEntire announced the news on social media, sharing video of herself and Judd backstage onset. In the clip, the two country legends talk like old friends — and admit they've never really had the chance to collaborate on a television project like this one.
"Not like this. We've been on ... like, shows, TV shows together," McEntire says.
"It's one of the reasons I decided to do [The Voice], because you're here and I wanted to work with you," Judd adds to McEntire. "So, I'm grateful."
Not only that, but it's giving the two stars a chance to catch up like the old friends — and neighbors! — that they are.
"We're neighbors in Tennessee, and we have to get out here in L.A. to see each other," McEntire jokes.
As a Mega Mentor, Judd will provide special insight and inspiration to McEntire's contestants as they head into the next round of The Voice competition. It's a role that McEntire herself knows well: Last season, before she became a full-time coach, McEntire was the Mega Mentor to Team Blake during Blake Shelton's last stand on the show.
Now, she's excited to invite a Mega Mentor of her own to the stage, and confident that Judd is the woman for the job.
"Wy is the perfect person for this and I can't wait for you to see all the great advice she gives these talented artists," McEntire writes in her social media announcement.
Judd will make her appearance on The Voice next Monday (Nov. 6). The Voice airs Monday and Tuesday nights on NBC.
Famous Singers from The Voice, Then + Now
Ten years (and counting) made a huge difference for many of the most popular singers and stars of
The Voice
.
Blake Shelton
looks noticeably different, but so do some of country music's most memorable performers.
Winners like
Cassadee Pope
and
Danielle Bradbery
wore baby faces when they auditioned during their respective seasons. The same can be said for
Morgan Wallen
, a forgotten castmember from the show who's transformed more than anyone else on this list of
The Voice
stars then and now.
Gallery Credit: Billy Dukes