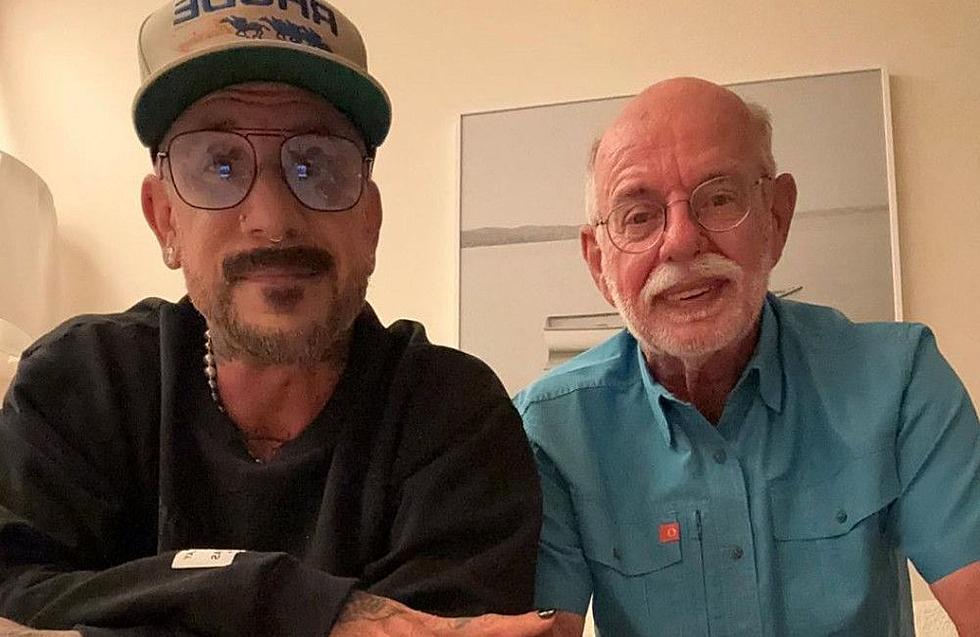 AJ McLean Reunited With Long-Lost Dad After Therapy Breakthrough
AJ McLean Instagram 15.11.23
AJ McLean decided to track down his biological father after 42 years apart following a breakthrough in therapy.
The 45-year-old Backstreet Boys star has revealed enrolled in an intensive 10-week therapy program back in May which focused on treating "past trauma, PTSD, depression and anxiety" and it convinced him he needed to make peace with his past by seeking out his dad Robert who he hadn't seen since he was 3 years old.
AJ, who is now sober, told New York Post column Page Six: "I go to my meetings regularly, and I'm doing my 12-step program. I got my sponsor. I know that I take it very seriously. But I needed to go to the root of it [my issues]."
He revealed he had been talking on and off to his dad via text message but the therapy convinced him to organize a face-to-face reunion. He added: "[Therapy prompted me to say] 'Hey, why don't we have a little sit-down? I would love to pick your brain. I was told one thing from my mom and my uncle and my other family about how you were ... [I] wanted to hear it from the horse's mouth."
AJ previously opened up about the reunion with his dad in a post on Instagram, sharing a picture of them together and revealing he's starting a "new chapter" of life with his father.
He wrote: "42 years ago, my parents got a divorce. Over the last 35 years, I have blamed myself. I never knew my father in any way, except what I was told from the rest of my family. My dad would show up at one show or another but I never want it to see him or speak to him. Tonight was the first time in 42 years that my father and I sat down as two grown men and had a conversation about life, my life, his life and life in general. I went into this conversation and meeting with no expectations, but I would be lying. If I said, I wasn't going into this conversation with fear, anger, resentment, and doubt."
AJ went on to add he learned a lot about his father during the meeting. He explained: "For what it's worth I actually had a good time, I learned when my fathers birthday is some thing I never knew. I learned that my father was a musician. Some thing I never knew. I learned where my name came from some thing I never knew. But I know today that whatever happened between my mom and my dad truly had nothing to do with me, but for the past 35 years, I have blamed my self, lost my self-esteem and created a horrible path for myself surrounding myself with toxic people, toxic relationships, and the most toxic one was my relationship with myself."
He went on to insist therapy has helped him conquer his fears and he's hoping for a fresh start now. AJ concluded: "After three months of intense therapy, I have learned one thing among many I have self-worth and I am valuable. I have a big heart. I am a good person. I am the father and my father never was and I love with all that I have and now I get to direct that love inward for the first time in my life. Today is the beginning of a new chapter in my life with my father again only 1 foot in front of the other thank your dad for taking the time to sit down with your son and see me for who I am."
Celebrities With Famous Parents
From Kate Hudson to O'Shea Jackson Jr., we've rounded up 25 celebrities you probably had no idea also have famous parents.
Gallery Credit: Michele Bird