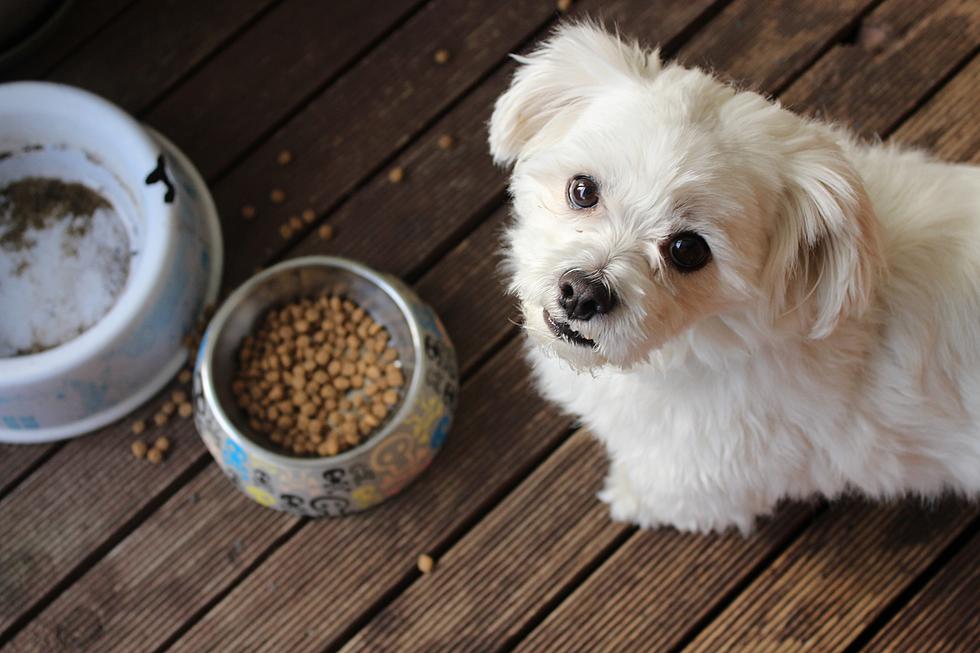 Dog Food Recall Could Be Bad News For Iowa Dogs
Photo by M Burke on Unsplash
These days, our furry friends are considered more than just a pet, they are family. So, that means it's important to be mindful of the food we feed our furry friends.
Nestlé Purina PetCare Company has recalled one of its dog food products after a supplier error potentially threatened dogs' health.
The recall is for Purina Pro Plan Veterinary Diets EL Elemental (PPVD EL) prescription dry dog food after a supplier error resulted in possible elevated levels of vitamin D.
While vitamin D is essential for dogs, elevated levels of the vitamin can lead to health issues.
According to Veterinarians.org, signs of vitamin D toxicity "include reduced appetite, hypersalivation (excessive drooling), vomiting, increased water thirst & water intake, increased urination frequency, abnormal heart rhythm, overall weakness, muscle tremors, and seizures."
If untreated, this can lead to kidney damage, heart issues, and in severe cases, sadly, death.
They recommend that for dog owners who suspect vitamin D toxicity, immediate action is critical because it is a fast-progressing condition.
The recall was initially posted on February 8th, 2023, and included seven production codes.  Then on March 10th, Purina added two more to the list.
The Veterinary Diets EL Elemental dog food comes in 8-pound and 20-pound bags with the production codes 38100 19190 and 38100 19192.
The dog food was distributed throughout the United States through veterinary prescriptions. Dog owners prescribed the impacted food are advised to stop feeding it and throw it away in a container that no other animals can get into.
Have You Seen All of these License Plates in Iowa?
Here are 25 different license plates you can see throughout Iowa.
Kroul Family Farm Tour
During this time of year, people love to take advantage of the fall colors by going to local farms. Let's take a tour of a pumpkin farm in Mount Vernon.