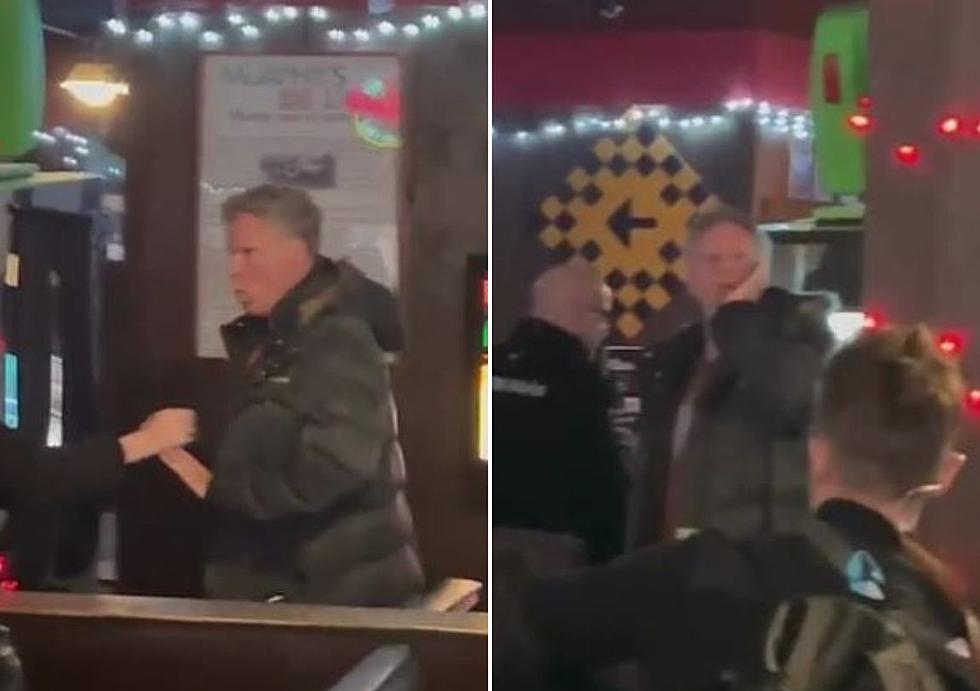 A-List Star Makes Unexpected Visit to Iowa City
leonardo declapyahoe via Twitter
You'd have to be a cotton-headed ninny muggins to not freak out at this comedy legend's visit to the Hawkeye State.
It's not everyday that one of the most popular comedians of the past twenty years shows up at your local watering hole.
Starting earlier this week, reports started coming in claiming that comedian and  'Saturday Night Live' great, Will Ferrell was spotted across the Midwest. Reports say that the star of 'Anchorman' was first spotted in Indianapolis and then in Illinois.
The star was seen hanging out outside of an Indianapolis Walmart and then stopping by a local pizza place in Peoria and then another bar.

Multiple sources are confirming that Ferrell was also recently spotted in Iowa City. The A-list star is shooting some sort of a travel documentary. This was confirmed when business owners for one bar got the heads up that Will Ferrell and his camera and production crew would be paying them a visit.
Witnesses say they saw a camera crew following him around as he explored some of these places.
One of the producers on the project and fellow SNL alum Harper Steele is from around the Iowa City area. During his stop, he was spotted paying students at Iowa City Community School District a visit. Steele attended this school when she was a young student.
"It was a pleasure to have City High alum Harper Steele and close friend Will Ferrell visit City High today!"

Then Ferrell and his team paid a visit to The Deadwood, an Iowa City bar to film. Witnesses say he was keeping to himself and playing some pool in the mid to late afternoon. There are possible rumors  that his next stop might be Nebraska.
There is no word on what the working title of the project is or when we should be able to see it. We will keep you updated as more information comes in about the story.
Strangest Rental Properties In Iowa
Here are just some of my favorite strange and cool rental properties that you can check out in Iowa!
Pershing Square Restaurant in NYC
One restaurant in New York City has an interesting connection to one Iowa celebrity. This spot was a filming location for an Iowa adjacent actress.