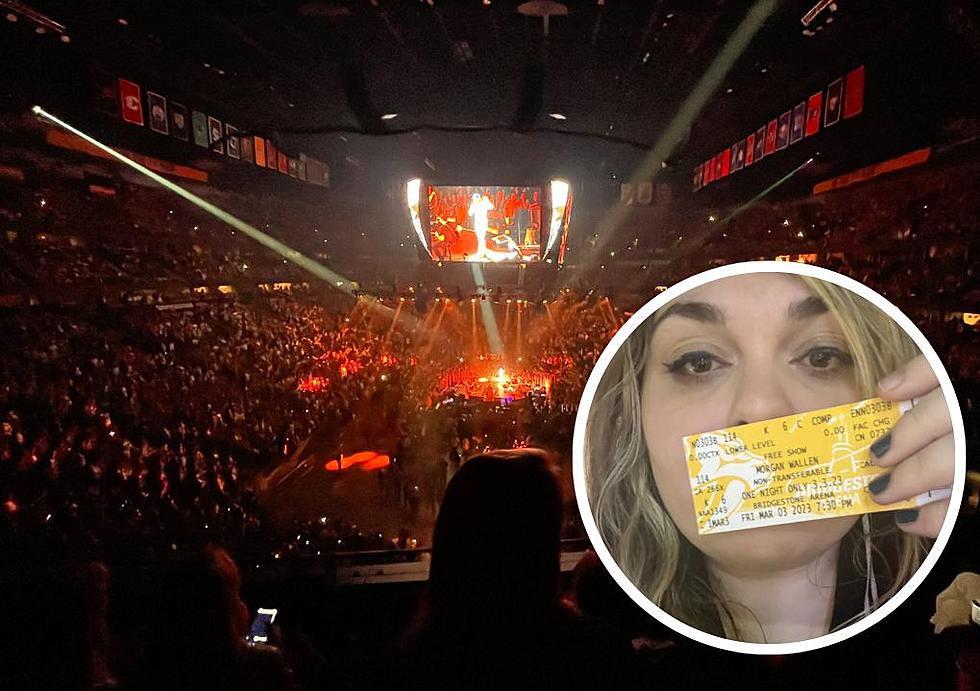 How I Experienced A Once In A Lifetime Show In Nashville
KM
It was an incredibly strange weekend.
For the past few months, a few friends of mine were planning a trip to Nashville to celebrate my 25th birthday. What we didn't plan was to accidentally get ourselves into one of the biggest country concert events of the year.
We decided to do the drive from Iowa to Nashville instead of flying. The nearly ten hour ride was not too difficult to manage, but we were regretting making that choice by about noon on Thursday March 2nd.
Country superstar Morgan Wallen announced that he would be putting on a FREE concert to celebrate the release of his latest record 'One Thing At A Time' that Friday, March 3rd. His record was due at that same day.
We saw this video down below, and got excited at the chance to see one of the biggest names in country...
...and the concert just so happened to also be on my birthday!
The show, at Bridgestone Arena, quickly sold out just hours after this video came out. So, we were out of luck on that one.
Or so we thought...
This next part proves just how important following your local radio station on social media can be. It can literally change the outcome of your evening.
The show was scheduled to begin at 7:30 PM and at 5:00 PM the local radio station posted a video saying that there were still some tickets left. If you could get to the box office in the next few minutes you would be able to snag tickets.
As soon as I saw the video, I bolted down to the arena. I put on my crocs and ran as fast as I could to the box office so I could get tickets for my friends and I.
There was a catch that I learned a little too late.
You could only get ONE ticket AND you had to immediately go in. This was to deter scalpers from getting their hands on the tickets and selling them.
Once my friends and I were able to get through and make it to our seats we had an absolute blast! It might've been one of my favorite shows that I've gone too in the past few months.
Wallen performed 22 songs during his nearly 2 hour set. There was no opener for the country hitmaker. It was just him, his band, and 20,000 fans ready to celebrate his new record that dropped that day.
After only being out for several days, the 36 song album is already breaking streaming records. He set a new all-time single day record for any male country artist, according to reports. Wallen performed 13 of the 36 songs from the new body of work.
My two favorite of the new songs he performed had to be 'Dying Man' and 'Keith Whitley.'
Once the show wrapped up at around 9:45 PM, most of the streets surrounding the arena were closed off, causing a whole lot of traffic. Local police stopped traffic from going through Broadway that evening.
Luckily, everyone was safe and had a great time at the massive surprise concert.
Country Thunder Iowa 2021-2022
The music festival will not be returning in 2023. After only two festivals under its belt, Country Thunder Iowa brought in well-known country acts to the area.
Pershing Square Restaurant in NYC
One restaurant in New York City has an interesting connection to one Iowa celebrity. This spot was a filming location for an Iowa adjacent actress.