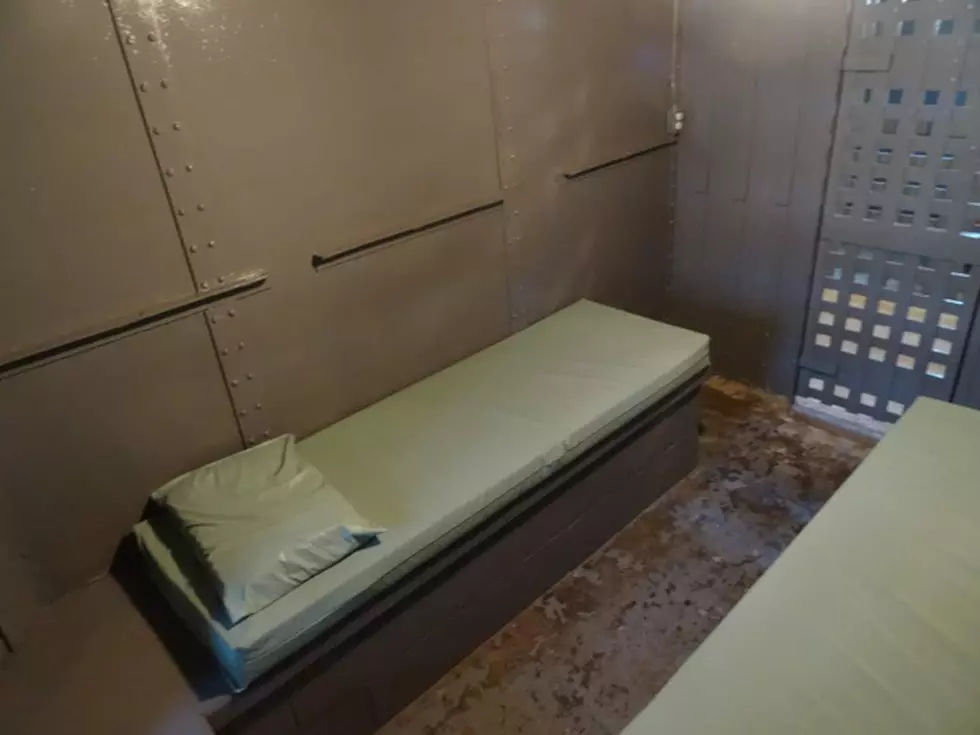 You Can Spend the Night in This Old Iowa Jail [PHOTOS]
Mark via Airbnb
There's a lot of fun, unique Iowa Airbnb's out there. Many cabins to stay in, or ones on the water. But for those looking to truly enjoy a unique experience, how about an overnight stay in... an Iowa jail? The Franklin County Historic Jail could be just what you're looking for.
The jail ceased being used to house inmates in the 1980s
Located in Hampton, Iowa which is roughly 2-hours north of Cedar Rapids, the Franklin County Historic Jail stopped being used to house prisoners in 1988 but lives on today as a truly unique Airbnb experience. If you're curious when it started being used as a jail, that was back in 1880. So this jail has been through a lot of history, and criminal history. If you choose to spend a night, you'll have access to the entire 1,200 square foot jail portion of the building. Despite only one 'official' bedroom, the listing indicates you can have 6 guests.
It's not stuck in the 1800s or even the '80s.
The amenities included in a stay are certainly not as dated as the jail's inmate history. The location has wifi, air conditioning, washer/dryer access even pets are allowed. Cuz who wants to be locked up without their pooch? Oh, no word on if HBO is included, but there's wifi so if you want to watch old episodes of 'Oz' to really maximize the experience, bring your iPad. Also unique, the Airbnb host Mark will tell you about the building and its history if you want a little more on the property.
Okay enough backstory, let's see the photos! And remember, you can book a stay by going to the Airbnb page for the listing.
Iowa Unique Airbnb: The Franklin County Historic Jail
Want to stay in a cool, history Iowa jail? Check this out! Of course, you're free to leave the next morning with no hit to your record.
Stay In This Quirky Little Cedar Rapids House