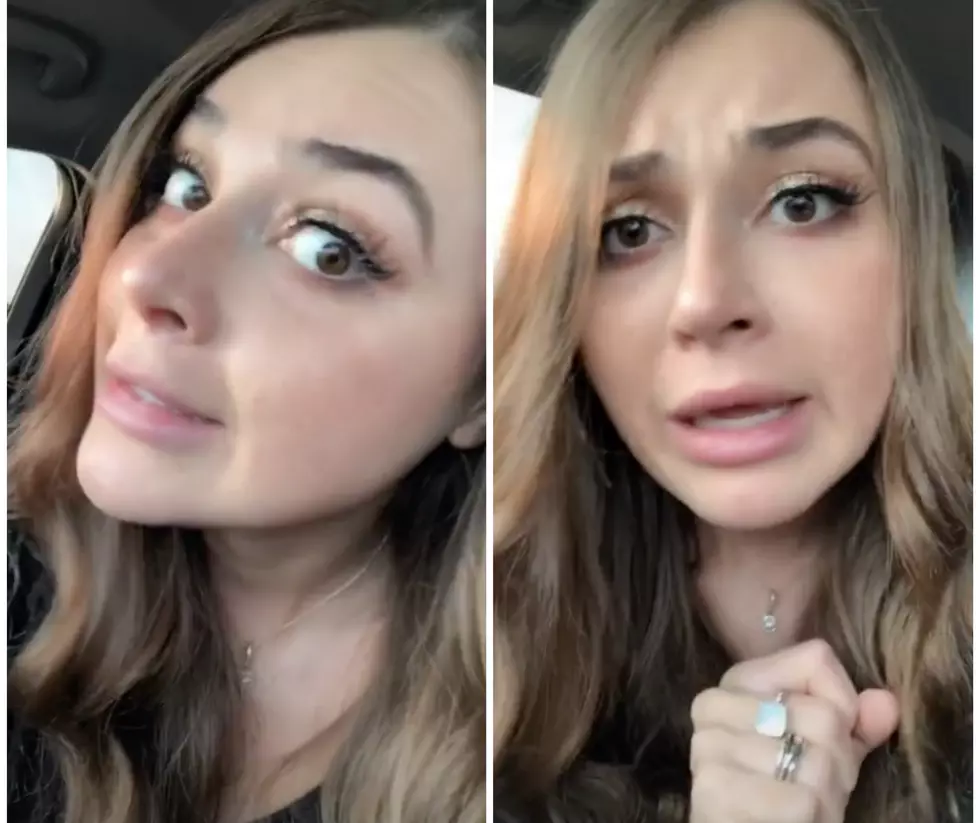 Jeweler Exposes Cheating Husband with Subtle Secret Message
Zozoroe via TikTok
When a cheating husband comes into a jewelry store and mentions that he's buying something for his wife and his girlfriend, do you just go along with it, or do you step in to let the wife know what's going on?
On October 3rd, Zoe Roe shared a video to TikTok telling the story of how she took great care of a customer who came in.
"So I work at a jewelry store and today a man came in looking for a gift for his wife for their ten-year anniversary," Roe said. "He ended up picking out a piece that said 'my beautiful wife' and I said, 'Anything else for you today?' and he said, 'No that's it for her, but I do wanna make another purchase using a separate credit card and could you possibly create a different account for me?'"
Already sounding suspicious, but you can think maybe he's planning on buying her something big for himself and doesn't want her to know he's buying a Rolex or something.
Roe continues the story, saying "I said, 'Sure, what are you looking for?' and he said, 'Do you have anything that says 'girlfriend?' and I said, '…yes.'"
She helped the man pick out a gift, and found they were celebrating their one year anniversary. Once the items were all wrapped up, it was time to put them in their own bags.
The customer had a genius idea to keep himself from mixing up the gifts, since they were gift wrapped.
"He had me mark a 'K' for Kristin on the bottom of his wife's bag and an 'L' for Laura on the bottom of his girlfriend's bag," Roe explained.
She then smirks at the camera and says ""I just remembered that his wife's name is Laura and his girlfriend's name is Kristin. I must have mixed up the bags. Oops."
Enter your number to get our free mobile app
LET'S GO: The most popular historic sites in America