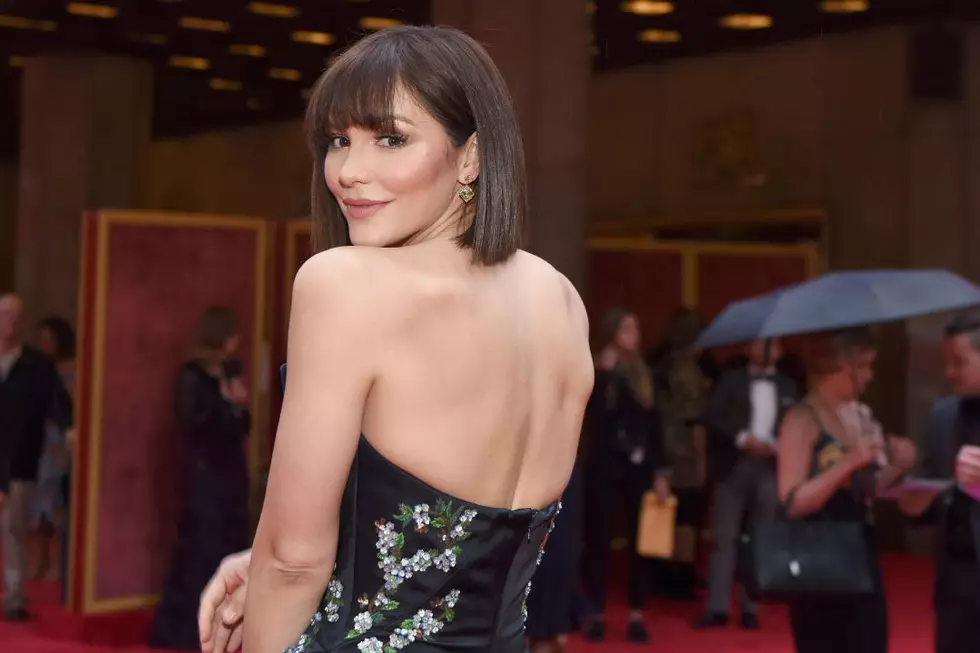 In Appreciation of Katharine McPhee's Shady-as-Hell Twitter
Getty Images
You'll forgive us if we jump the gun a bit on #FollowFriday, but Katharine McPhee is not one to sleep on where Twitter is concerned.
McPhee, who most recently starred in the Broadway hit Waitress and got her start in the industry as a finalist on Season 5 of American Idol, delighted her followers earlier this week when she shaded the hell out of Taylor Hicks, who beat her for the Idol crown unexpectedly in 2006.
Well, when we took a more critical look at McPhee's timeline, it turned out that expert shade was hardly an anomaly (at least during the past year, during which she's definitely stepped up her game). While McPhee might be most famous for her sky-high wails or acting acumen, she's proven she's also a consummate comedian, too — at least where a certain social media platform is concerned.
Below, we've racked up some of McPhee's greatest Twitter-hits. Consider them, if you will, a Master Class in Twitter-shade.
When you shade yourself again:
Or, more specifically, when you shade your own social appeal:
When you shade the haters:
When you shade an entire electorate:
When you shade network television:
And when you shade wishy-washy viewers:
When you shade overzealous Smash nuts:
When you shade under-appreciative music fans:
When you shade the slagging MTV Video Music Awards:
When you shade non-listeners of your music:
When you shade Lauren Conrad:
When you shade sensationalist headlines:
When you shade someone's dog:
When you shade human over-reliance on technology:
When you shade Zeus, the god of rain:
9 'American Idol' Contestants Who Should Have Won