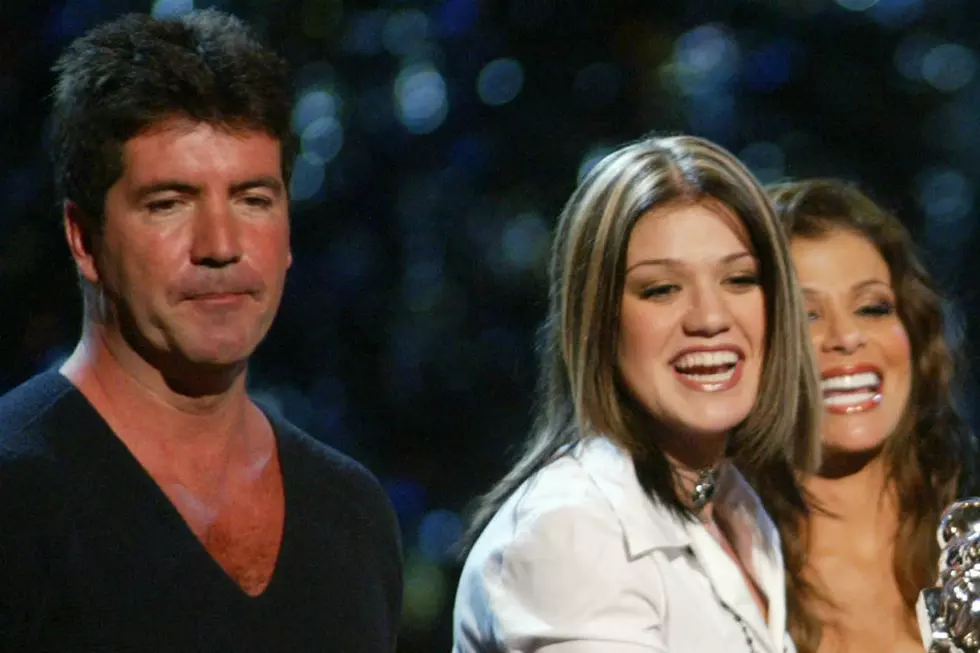 Simon Cowell Gives Kelly Clarkson Standing O on 'AGT' Finale, 15 Years After 'Idol'
Scott Gries, Getty Images
"A Moment Like This," extended: Kelly Clarkson got a standing ovation from America's Got Talent judge Simon Cowell on last night's (September 20) AGT finale, 15 years after the former American Idol judge helped crown Clarkson Idol's first champion.
Clarkson, whose next album is due out in October, took her latest single "Love So Soft" to the stage of AGT's Season 12 finale with enough soul to revive a graveyard. And when the track ended, Cowell — an enduring Clarkson fan — stood up and delivered a standing ovation.
Let us say in unison: Aww.
Cowell told HollywoodLife.com ahead of the premiere that — as much as Kelly might owe Idol a lot — the appreciation is certainly reciprocal.
"Kelly is one of my favorite-ever contestants. She, in my opinion, is part of the reason we're all standing here tonight," he revealed. "The first time I made one of the shows, an amazing singer won. Then she had a huge career. She was very loyal, very appreciative. So the fact that I'm here with her 16 years later, it's amazing."
Twelve-year-old Darci Lynne Farmer, a singing ventriloquist, eventually won AGT Season 12. The victory's prize package includes $1 million and a Las Vegas residency.
10 Defining American Idol Season 1 Moments: