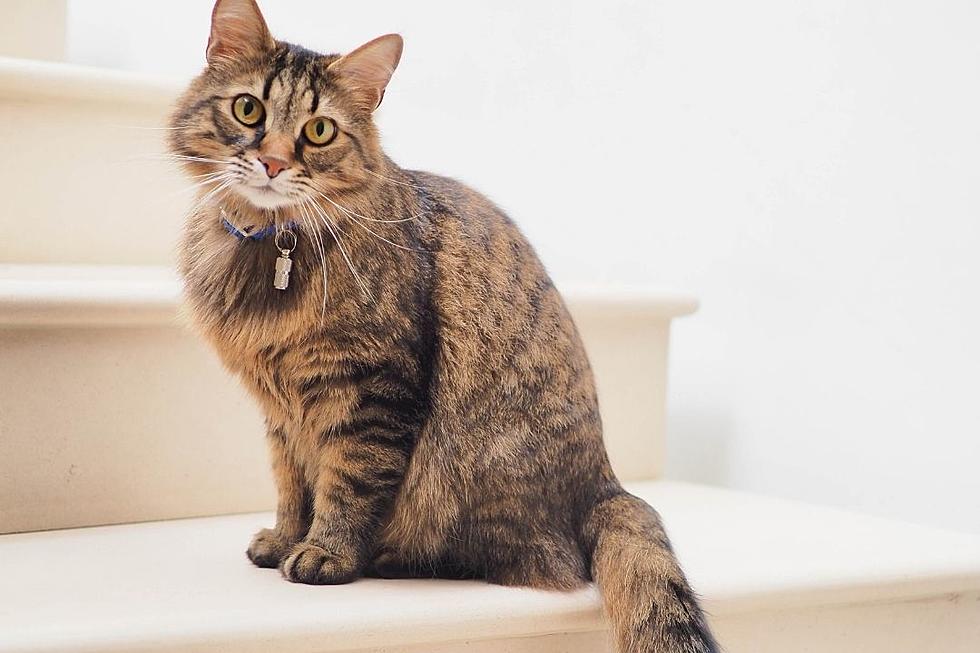 Kitties Are Fur-tunate For These Midwest College Students
Unsplash - Alexander London
The Dunn County Humane Society has teamed up with the western Wisconsin College, UW-River Falls, to learn about cats.
I never really chose to be the station's "cat guy" but when you live with 5 of them, you don't really have a choice.
I didn't choose the cat life, the cat life chose me, and this one hits close to home.
These college students are learning to prepare shelter cats for a new home according to WEAU. The amount of cats I see outside where I live breaks my heart and anytime I can shed light on a paw-sitive cat story, you bet I'm looking into it.
There is an animal science class at UW-River Falls that focuses on the care of pets and a part of this class was the Falcon Feline Adoption Program.

Grace Berends is a student in the class and she told WEAU
"A lot of times these cats come here, and they're scared because they've been in a shelter, they're only in a kennel, and they haven't really been socialized. They're strays or unwanted cats, and so they don't really know what's going on."
The Falcon Feline Adoption Program is a student-run program that started as an idea by the class' professor.  They have been partnering with the Dunn County Humane Society for 8 years according to WEAU.
The students have had to deal with a lot when it comes to taking care of these animals. Cats would sit in the back of cages trying to avoid contact with people, while some have required a special diet or needed extra care.
That has all turned around because of these students. Jamie Wagner is the kennel manager at the Dunn County Humane Society. Wagner told WEAU
"they're walking around, jumping on couches, and coming right up to people, it's just fantastic. It gives me goosebumps just talking about it."
It takes a lot of collaboration from not only the students in the class and the Dunn County Humane Society but the entire UW-River Falls Campus.
On Wednesday afternoons any student or even any community member can meet the cats according to WEAU.
Sierra Jossart is a student on the Falcon Feline Adoption Program's physical health team and she told WEAU
"One day we had 40 students come in here at one time, it was amazing to see everyone come in here, and we had to cycle through people, and we had to limit people's time because there were so many people in here."

 
These sure are some lucky cats!
Homes for Sale in Cedar Falls/Waterloo Under $150,000K
If you're looking to buy your first home, buy a house to rent out, or want to fix up a place and turn it into your dream home, these houses are all under $150,000
Best Sports Bars in Eastern Iowa
Here are the best sports bars in all of Eastern Iowa