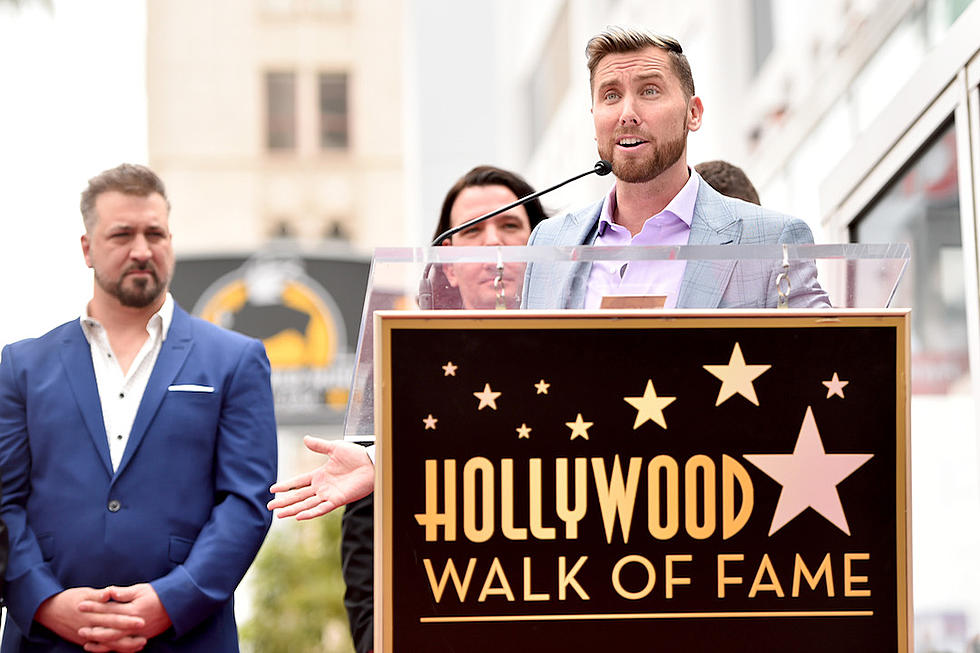 Lance Bass Divulges Why He Didn't Come out as Gay While He Was in *NSYNC
Alberto E. Rodriguez/Getty Images
*NSYNC's impact on the pop music world was forever etched in stone on Monday (April 30), when the boy band received its star on the iconic Hollywood Walk of Fame.
The group's five members were all present, and while Justin Timberlake, Joey Fatone, Chris Kirkpatrick and JC Chasez all gave thanks to fans, mentors, and each other, during their acceptance speeches, Lance Bass went one step further and addressed something very personal when it was his time to talk.
"I want to thank these four guys right here: Joey, JC, Chris, Justin. We're brothers. We're family," he began. "Out of all this, the music, the tours, the love from the fans, it's my brotherhood I'm most thankful for. I was a kid when we came together and I'm a man today because of the family I have and you. I love you guys.
"The other thing I want to say here today is something I've been trying to put into words maybe my whole life," he continued. "Growing up in Mississippi and in a Southern Baptist church, in a town where everyone knows your business, I had a secret: I was gay. Yes guys, I'm gay! I am! And at the time, I thought that I would never be able to tell anyone because not only was I terrified of the lasting rejection—I was certain that that would happen—but more than that I didn't want to jeopardize the careers of these guys up here, much less the hundreds of amazing people who worked tirelessly to bring *NSYNC to the world."
"I thought if I had come out, *NSYNC would be over. So I kept my secret. And our wildest dreams were coming true and we were so incredibly thankful—and I still am," he added. "But so many nights onstage, I'd see so many young, gay fans singing their hearts out and I wanted so badly to let you know, I was you. I just didn't have the strength then. But I do today and so let me say loud and proud to all my LGBT brothers and sisters, who embrace me and show me the way to be who I am, thank you so much."
Bass came out in 2006, several years after the band's hiatus. Check out photos from the ceremony below.
*NSYNC's Hollywood Walk of Fame Ceremony