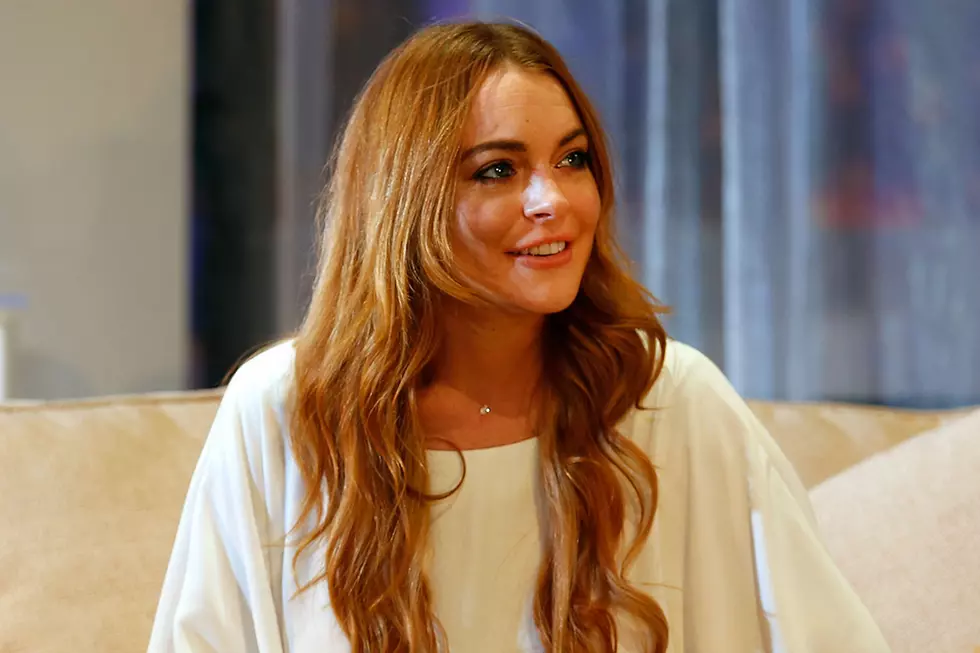 Lindsay Lohan Thinks She's the Right Choice for Disney's 'The Little Mermaid' Movie
Tim P. Whitby, Getty Images
Lindsay Lohan as teenage Ariel in Disney's The Little Mermaid movie? Apparently, the 30-year-old Mean Girls star thinks she could pull it off, and wants Beauty and the Beast director Bill Condon to helm it for her.
In an Instagram post which has since been edited, Lohan posted an old photo of her with a side-by-side photo of Ariel from the 1989 Walt Disney Pictures animated film, The Little Mermaid. The original caption of her post read, "I will sing again, as #ariel #thelittlemermaid," she wrote, adding: "@disney approve that. #billcondon directs it along with my sister @alianamusic singing the theme song for the soundtrack."
Back in August of last year, Deadline reported that Lin-Manuel Miranda and original The Little Mermaid songwriter Alan Menken would be teaming up with Disney to write the music for an adaptation of the beloved classic. The project would be the latest from the Disney vault to get a live-action revival following Maleficent, Cinderella, The Jungle Book, and the soon-to-be-released Beauty and the Beast film starring Emma Watson. A Lion King movie is also in the works, with The Jungle Book director Jon Favreau leading the effort.
15 Weirdest Celebrity Endorsements: