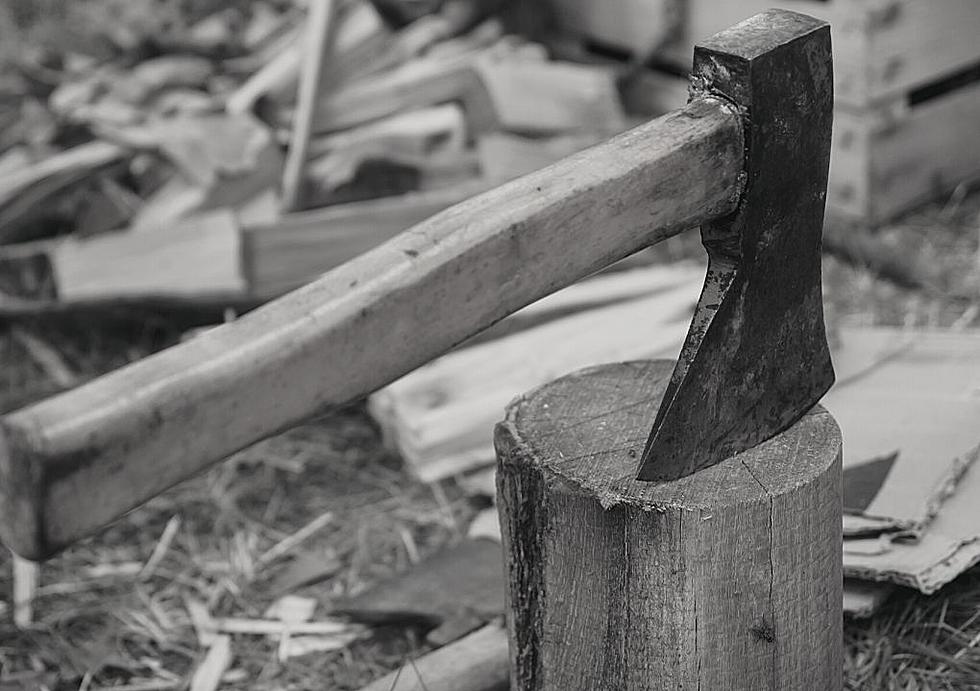 Meet The Lizzie Borden of Iowa
Canva/KM
One of the most infamous crimes in American history involved an ax and a woman named Lizzie Borden. However, another case is a little closer to home, and the similarities between the two incidents are eerily familiar.
No, I'm not saying that Borden hopped on a train to Iowa several years after her own case closed, but the crime is glaringly similar to one that took place right here in the Hawkeye State.
Nearly a decade after the Lizzie Borden case, tragedy struck a small town. On the morning of Sunday, December 2nd 1900, John Hossack, a prosperous farmer in Warren County was found murdered in his bed. The 59-year-old was discovered in his own bedroom with two blows from an ax to his head. Officials since learned that he had been dead for about nine hours before his body was discovered.
At Hossack's funeral, just four days later, the main suspect was taken into custody...MRS. Hossack.
Margaret (Murchison) Hossack and John had been married for 32 years and had nine children together at the time of his death. Authorities quickly grew suspicious of Margaret after she claimed she didn't hear the attack even though she was sleeping right next to her husband at the time of the murder, according to Iowa Cold Cases.
When she went to trial, Margaret still claimed that she was innocent. The couple's marriage troubles played a key role in the initial trial. According to reports, Mrs. Hossack told neighbors about their unhappy marriage. Some even claimed that John was abusive towards his wife and their children.
She apparently expressed a strong interest in wanting her husband dead, witnesses claim.
The family dog, Shep had a key role to play in the trial. Shep apparently was the type of dog that would frequently bark at strangers. During her testimony, Margaret said she heard  their pet barking loudly between 9pm and 10pm on the night of the murder. However, the accused and other witnesses did not recall hearing the barking later on in the evening (around the time the murder took place).
According to some witnesses, the dog was acting lethargic and odd. The defense raised the possibility that the dog had been poisoned by the murderer.
"What could cause a man and woman who had agreed to love and cherish each other, who lived in a community all those years, who raised up a family of children, what cause could make them hate each other so terribly, as is shown in this case? I have conjectured; I have wondered if it might not be some secret cause; something unknown away back in their early lives. I have wondered over and over upon this…Was it a loveless marriage? Did something arise between these parties in their early acquaintance which caused them after to loathe each other?"

~Prosecutor at Hossack's trial

 
In April of 1901, Margaret Hossack was sentenced to life in prison for the murder of her husband.
One year after her initial trial concluded, Mrs. Hossack's conviction was overturned and she was released on bail when she awaited a retrial. Her second trial in a neighboring county resulted in a hung jury.
Hossack never talked about the death of her husband for the rest of her life. She was laid to rest in the family plot, right next to Mr. Hossack. There still is no concrete answer as to who really killed John Hossack.
During the course of this trial, the story of the Hossack's garnered quite a bit of attention. It even became one of the most well-known criminal cases in the state for years.
This story became so well-known that two authors teamed up to write a book about the case entitled 'Midnight Assassin: A Murder In America's Heartland.' It took them about ten years to complete it.
Check Out A Hidden Speakeasy In Iowa Man's Home
One Iowa man has been going viral for his exceptional bar. He doesn't have to travel that far if he's in the mood for a nightcap; he just has to go through one single door. His houseguests are transported to a classic speakeasy with the push of a secret door in his home.
Children of the Corn House Is In Iowa
One of the most terrifying movies of the 20th century was shot right here in the Hawkeye State. The 1984 film 'Children of the Corn' based off of Stephen King's novel of the same name had several shooting locations in Hornick. One of them was Job and Sarah's house.