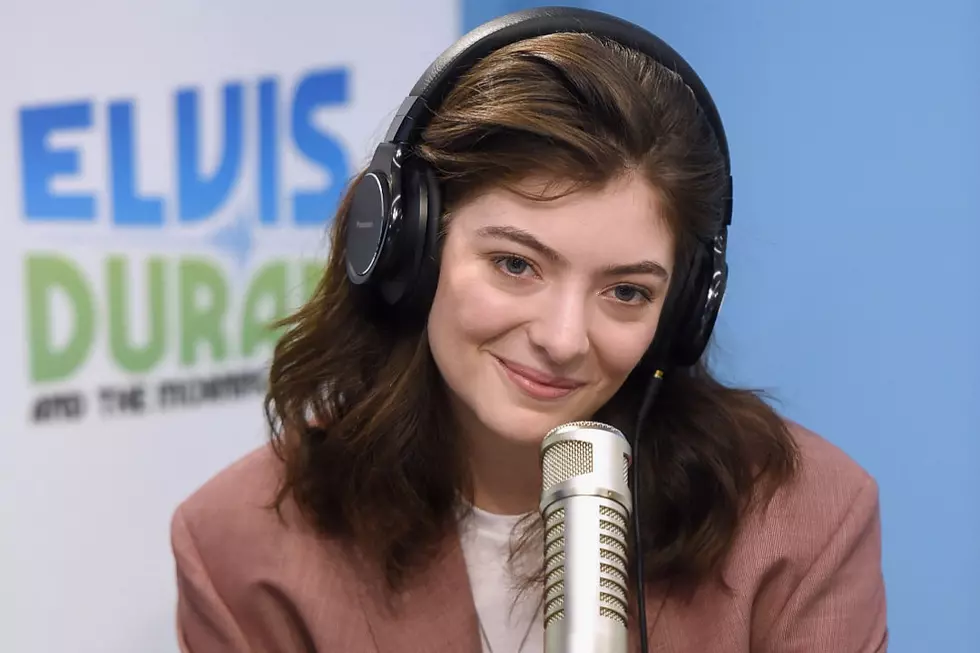 Lorde Says Florence + The Machine Show Inspired 'Green Light,' Shares Demo
Jamie McCarthy, Getty Images
In a new interview with Tavi Gevinson's Rookie podcast — posted via MTV News — Lorde said she and her writing partner Jack Antonoff found some pretty specific inspiration behind the piano riff featured on the first single off of forthcoming sophomore album Melodrama. She and Antonoff had just seen a Florence show, and when they sat down to write, they couldn't get one of the set's solos our of their heads.
"It's a fascinating thing...We had gone to a concert — we had gone to Florence and the Machine the night before and neither of us heard the song," she said. "I couldn't tell you what it was, but her [piano player] played this big kind of jangly movement with her hands on the piano and it was the physicality of that movement that became the way that Jack played [the riff]. It didn't come from anything musical, it was seeing her hands banging down."
Lorde then played the demo of "Green Light" and the now-famous piano riff (you can hear it just a little bit past the 25-minute mark). As she and Gevinson pointed out, the song's superficially more pop than Lorde's previous work, but Lorde explained that kind of label doesn't matter so long as the art remains sincere to her vision.
"When people say, 'Oh, she went pop,' or whatever, that's just the inside of my brain," Lorde said. "That's how a song like that enters the world and goes out into the universe."
Pop Stars And The Superheroes They Remind Us Of: